Global health tobacco research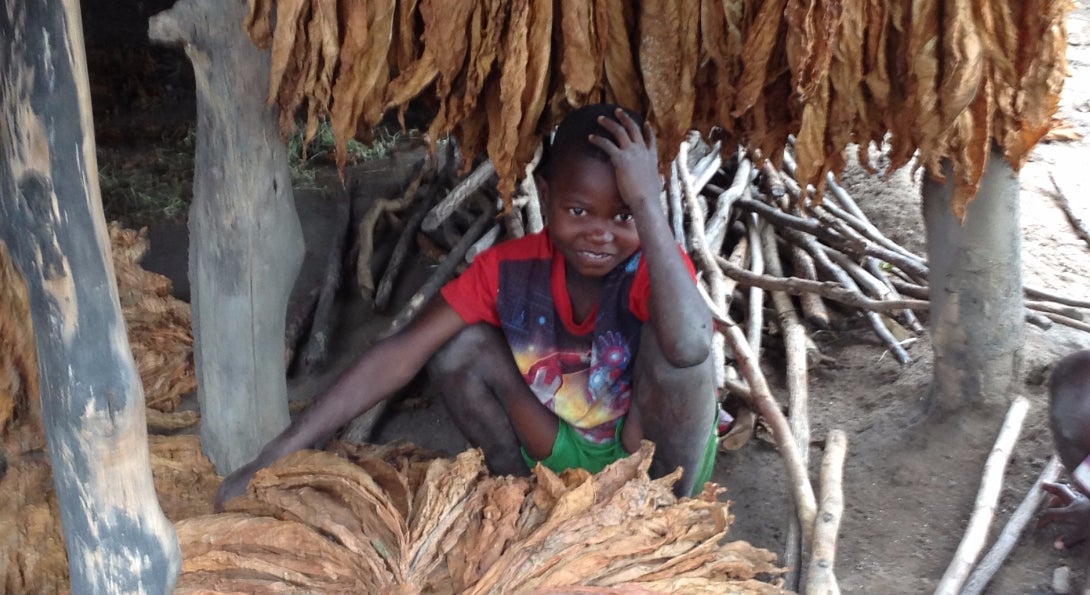 Agro-economic policies to assist farmers in finding viable economic alternative livelihoods Heading link
More than eight million people die each year from tobacco-related illnesses. With changing markets, more than 80 percent of the disease burden from tobacco use will fall on low to middle-income countries (LMICs) by 2030. Driving this shift, opponents of tobacco control have argued that tobacco control measures harm smallholder farmers in LMICs; as a result, many governments have been slow to adopt these policies. This emerging battleground is concentrated in countries with weaker governance, more politically vulnerable governments and a greater economic reliance on tobacco, which includes many countries in Sub-Saharan Africa and Southeast Asia.
Funded by the NIH and the Canadian Institute of Health Research, Jeff Drope, PhD, research professor in health policy and administration, and his colleagues are rigorously examining the economic lives of these farmers and the political and economic processes that frame their livelihoods. In six major tobacco-growing LMICs—Indonesia, Kenya, Malawi, Mozambique, Zambia and Zimbabwe—Drope and his in-country co-investigators extensively survey current and former tobacco farmers and interview farmer organization representatives, ministry officials, civil society advocates, representatives of intergovernmental organizations and industry representatives to illuminate the broader structures, policies and other important contexts that frame farmers' livelihoods.
Their findings show unequivocally that the tobacco industry's narrative of farmer prosperity is mostly untrue. In reality, most tobacco farmers are struggling economically much more than their neighbors who do not grow tobacco. Tobacco farmers are also more likely to be sick and to keep their children from school to work on the farm. Their research is informing the global health and economic development communities' efforts to counter this false narrative and to promote both tobacco control and viable economic alternatives for these farming households.