Executive Advisory Board
Board Member Bios
Kera Beskin currently works as a program manager at the American Academy of Pediatrics supporting CDC & HRSA grants focused on increasing HPV vaccination, breastfeeding rates, and oral health screenings. Kera holds master's degrees in both public health and business administration. During her master's program, Kera conducted qualitative research around HPV vaccination and bladder health. Prior to graduate school, she worked as a Peace Corps volunteer internationally in Turkmenistan for two years and domestically as a Peace Corps recruiter for three years. She holds a bachelor's degree in Social Work and grew up in rural Minnesota.
Dr. Catherine Counard, MPH in Health Policy and Administration '02, is the Medical Officer in the Office of Health Protection for the Illinois Department of Public Health.  Previously she has served as the director of the Skokie health department, assistant medical director for emergency preparedness and communicable disease control at the Cook County Department of Public Health, and as a family physician with the United States Navy.  She has extensive experience with legislative and public policy issues and is dedicated to promoting regional collaboration to reduce health inequities and building resilient communities.
Dr. Terry Dwelle graduated with an MD degree from St Louis University in 1975.  He completed a pediatric residency at Cardinal Glennon Hospital for Children in St. Louis in 1978 and a pediatric infectious diseasefellowship at St. Louis University in 1983.  He earned a Master of Public Health and Tropical Medicine in 1987 and completed a preventive medicine residency, specializing in international health and tropical medicine at Tulane University in 1990.  He was the state health officer for the North Dakota Department of Health from  2001-2016 and is currently the founder and director of the North Dakota Public Health Training Network, founded in 2017.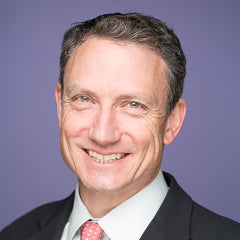 Dr. Lee Francis '00 joined Erie Family Health Center in 1991 and has served as President and CEO since 2007. Dr. Francis is charged with enacting Erie's strategic vision of serving as a national leader in the provision of community-based health care. Erie currently serves over 78,000 patients at 13 locations from North Lawndale, West Town and Humboldt Park, to Albany Park, Evanston-Skokie and Waukegan. Dr. Francis is a board-certified internist and cares for adult patients at Erie. He received his MPH ('00) and MD ('88) from UIC and is an associate professor of clinical medicine at Northwestern University Feinberg School of Medicine, a fellow of the Leadership Greater Chicago Class of 2000 and is fluent in Spanish.
Robyn Gabel '79 is from Evanston, IL, and has represented the people of the 18th District in the Illinois House of Representatives since 2010. Throughout her career, Gabel has demonstrated a strong commitment to serving the people of Illinois as an advocate for all, especially women, children and the most disadvantaged. Before coming to the legislature she served as the Executive Director of the Illinois Maternal and Child Health Coalition (since renamed EverThrive Illinois) from 1988 to 2010. She has a BA from Beloit College and MS '79 from the UIC School of Public Health. She also has an MJ in health law from Loyola University Chicago.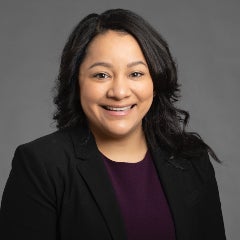 Natalia Gallegos '15 serves as the program manager of strategic initiatives for the Rush Education and Career Hub, a cradle-to-career pipeline, focused on increasing diversity in STEM and healthcare professions in developing the workforce of the future.  In addition, she serves as a community engagement liaison as well as oversees research and evaluation of hub programs. She earned her MPH in Health Policy and Administration at UIC and serves as the co-chair of the School of Public Health's Alumni Council.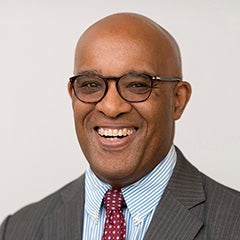 Dr. Wayne H. Giles (ex officio board member) is the Dean of the School of Public Health.  He joined UIC after serving for 25 years as a leader at Centers for Disease Control and Prevention focused on chronic disease prevention and health promotion.  Immediately before joining UIC he led the Division for Heart Disease and Stroke Prevention where he oversaw initiatives to improve cardiovascular health by enhancing state and global activities focused on the prevention, treatment and control of heart disease and stroke. His  past research and scientific work has included examining the prevalence of hypertension in Africa, studying racial differences in stroke incidence, and leading clinical trials evaluating the effectiveness of cholesterol-lowering agents.
Rosemarie (Rosie) Henson is located in Atlanta, Ga and is the chief of staff of the Child Health and Mortality Prevention Surveillance Network, a global health surveillance program with sites in Africa and South East Asia.  Henson previously served as the senior vice president for prevention and early detection at the American Cancer Society, and spent 19 years at the Centers for Disease Control and Prevention (CDC) serving in many leadership roles, including the director of the National Breast and Cervical Cancer Program, director of the Office on Smoking and Health, and the deputy director of the National Center for Chronic Disease Prevention and Health Promotion. Following her CDC tenure, Henson moved to Washington D.C. to serve as senior advisor to the 15th assistant secretary of health at the US Department of Health and Human Services during the Obama Administration. She holds an MPH and MSSW from Columbia University and a BS from Northeastern University.
Dr. Steven Kymes is the director of health economics and outcomes research at Lundbeck, a Danish pharmaceutical manufacturer with U.S. headquarters in Deerfield, Illinois. Prior to joining Lundbeck, he was an associate professor at the Washington University School of Medicine, where he held joint appointments in ophthalmology and biostatistics and was the founding director of the Center for Economic Evaluation in Medicine. He holds a PhD in Health Services Research from Saint Louis University School of Public Health and Social Justice where he also earned a Masters in Health Administration.
Lara Lamprecht, DrPH, joined the Texas Department of State Health Services in March 2018 as the assistant deputy commissioner. She oversees the Center for Health Policy and Performance, Center for Health Statistics, Office of Academic Affairs and Office of Science and Population Health. She has been a public servant in local, state and federal government for more than 20 years. Her experience includes policy analysis, long-term planning, evaluation, change management, strategic engagement, program management and practice-based research.
Warren Lavey, JD, is an adjunct professor teaching environmental policy, law and health at the University of Illinois at Urbana-Champaign and the University of Illinois at Chicago.  He focuses on the health effects of climate change and teaching competencies related to climate change to public health, medical, law and undergraduate students.  He was a partner in the global law firm of Skadden, Arps.  Since 2010, Lavey has provided environmental advice to various government agencies and non-profit organizations around the U.S. and internationally.  He serves on advisory groups for the Sierra Club, Union of Concerned Scientists, Planetary Health Alliance, World Council of Environmental Lawyers, International Union for Conservation of Nature and Illinois Sustainable Technology Center.
Dr. James S. Marks is the former executive vice president for the Robert Wood Johnson Foundation (RWJF), where he oversaw all grantmaking, research, policy and communications activities for the nation's largest philanthropy dedicated solely to the health of all Americans.  During his time at RWJF, Marks led many major initiatives including efforts to reverse the epidemic of childhood obesity, rank the health of all US counties and collaborate with the Federal Reserve to bring the fields of community development and public health together. Before joining RWJF, Marks served as assistant surgeon general and director at the National Center for Chronic Disease Prevention and Health Promotion at the Centers for Disease Control and Prevention. He developed and advanced systematic ways to detect and prevent chronic diseases, to monitor their major risk factors such as tobacco use and obesity and to improve reproductive and infant health. He was elected to the Institute of Medicine  in 2004 in recognition of his accomplishments in epidemiology and public health.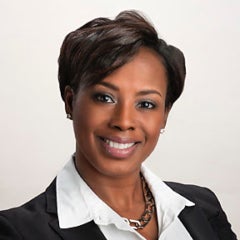 Suzet M. McKinney (board chair), DrPH '09, currently serves as CEO and executive director of the Illinois Medical District, one of the largest urban medical districts in the United States that includes 560 acres of medical research facilities, labs, a biotech business incubator, universities, raw land development areas, four hospitals and more than 40 healthcare related facilities. She is the former deputy commissioner of the Bureau of Public Health Preparedness and Emergency Response at the Chicago Department of Public Health, where she oversaw the emergency preparedness efforts for the department and coordinated those efforts within the larger spectrum of the City of Chicago's public safety activities, in addition to overseeing the department's Division of Women and Children's Health.
Daniel J. O'Connell '15, '05 holds advanced degrees in law, epidemiology and biomedical informatics.  He is a partner and shareholder in a Chicago-based law firm.  As a partner, his responsibilities include the handling of various legal matters including personal injury cases resulting from exposures to various agents including particulate matter, fibers, radiation, chemicals and other toxic materials.  He has extensive experience in all phases of civil litigation in State and Federal Courts across the United States.  During the last 34 years, he has successfully tried hundreds of cases to verdict involving exposures to asbestos and other toxic substances.  Mr. O'Connell is also the Research/Compliance Director for a consulting firm in Chicago.  In this position, he advises clients concerning the regulation of research including the sharing of health and genetic data both nationally and internationally.  In addition, he provides consultation in matters concerning occupational epidemiology, environmental epidemiology, consent, secondary uses of data and IRB issues.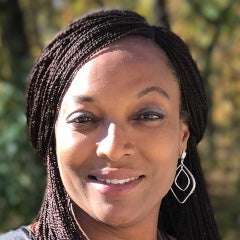 Uche Onwuta, MPH '97 is the director of the division of health protection at the Kane County Health Department. She leads a team of dedicated professionals in the areas of infectious diseases, environmental health and food safety.  In her previous roles in her 22 years at the Kane County Health Department, she led  efforts in epidemiology, community health assessment and planning, immunizations and opioid use disorder surveillance programs. Uche is an adjunct instructor at Benedictine University where she has taught courses in Community Health Analysis, Epidemiology, and Public Health Systems. She volunteers for several organizations including Destiny Global Foundation, a medical missions organization focusing on prevention, treatment, and management of Hypertension and Diabetes Mellitus amongst the medically underrepresented in Africa.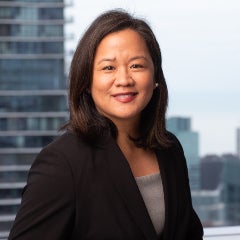 Clarita Santos '96 is the executive director of community health initiatives at Blue Cross and Blue Shield of Illinois. In this role, she oversees statewide community engagement, including the launch of the Blue Door Neighborhood Center, the company's first community-based health and wellness center. For more than ten years, she has lead the allocation of grant funding to community partners to help increase access to care, improve population health and improve health equity among the uninsured and under-insured in Illinois.  She earned her MPH in Health Policy and Administration from the UIC School of Public Health.
Ron Wade is senior principal for health economics and outcomes research and real-world evidence solutions at IQVIA, a global health care consulting and research company. He is a recognized expert in the applications and limitations of applying large retrospective datasets and late-phase research to answer a wide range of health policy research questions. He provides strategic research services to the pharmaceutical, biotech, medical device, medical provider and health care payer communities. He has experience in over a dozen therapeutic areas.  Prior to joining IQVIA, Ron served in senior research positions at Cerner and Healthcore, as well as a variety of leadership roles with The Upjohn Company, Syntex, Searle and Pharmacia.