COVID-19 Public Health Experts
Meet the experts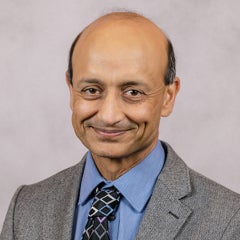 Sanjib Basu, PhD, Paul Levy and Virginia F. Tomasek Professor of Biostatistics and director of the Center for Biostatistical Development, is a member of the COVID-19 epidemiology working group at the School of Public Health, advising UI Health and the University of Illinois hospital system on preparations for addressing the outbreak. He also leads the biostatistical data analysis group for geospatial analysis as part of UIC's collaboration with the Illinois Department of Healthcare and Family Services to transform patient care and healthcare delivery in the state.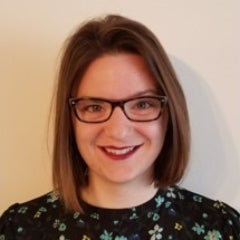 Ashley Bieniek-Tobasco, DrPH, research assistant professor of environmental and occupational health sciences, is building research with colleagues at George Washington University on the intersection of COVID-19 misinformation and racism and the public health ramifications that result.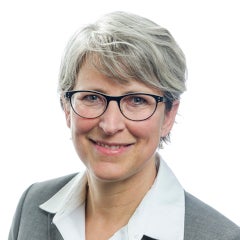 Dr. Susan Buchanan, clinical associate professor of environmental and occupational health sciences, is consulting with Abbott U.S. and Baxter, Chicago-area pharmaceutical companies, through her work with the Occupational Health Service Institute at the School of Public Health.  She is advising about corporate policies on management of exposed workers, guidance for executives that need to travel internationally, workers who need to be present in hospitals where they might be exposed and providing guidance on worker travel and worker quarantine procedures.  She is also consulting with Employee Health at UIC.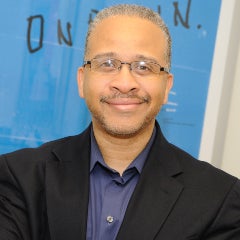 Vincent Freeman, PhD, associate professor of epidemiology, is working with the Illinois Department of Public Health's Office of Vital Statistics and the Illinois State Cancer Registry on epidemiological analyses of health and chronic disease surveillance data, including behavioral risk factors, disease incidence, and mortality; analyses of social determinants of health related to COVID-19 and spatial analysis of health and healthcare services.
Dr. Leonard Go, co-investigator of the Black Lung Clinic Program with the UIC Mining and Education Research Center, is developing resources for miners with black lung disease and other pre-existing respiratory illnesses on the specific risks of COVID-19 facing that population.  He is also consulting with CFMEU Mining and Energy, the union representing coal miners in Australia.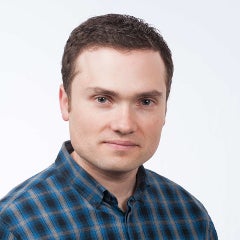 Alexander Gutfraind, PhD, research assistant professor of biostatistics, is an expert in mathematical modeling of infectious diseases.  He is evaluating control measures using mathematical models and developing aggregate national data summarizing the scale of the COVID-19 outbreak.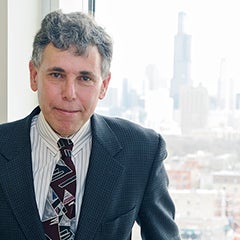 Ron Hershow, PhD, professor of epidemiology, is a leading figure in Chicago's response to the COVID-19 outbreak.  He is assisting an Illinois Department of Public Health intergovernmental group responding to the outbreak as well as an epidemiology group providing analysis for UI Health and the University of Illinois hospital system.  At the request of the Chicago Department of Public Health, he has designed an epidemiological approach to monitoring pediatric cases of COVID-19.  Hershow is also serving as an expert commentator for local and national media.
Rohan Jeremiah, PhD, assistant professor of community health sciences, is providing technical assistance with local Red Cross Society groups in the Eastern Caribbean, preparing island nations for the effects of COVID-19.  Locally, he is working with Illinois community partners to monitor COVID-19-related issues in marginalized and vulnerable populations, particularly immigrant and refugee communities.  This work is primarily taking place in Chicago and the Quad Cities.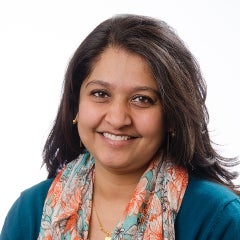 Guddi Kapadia, assistant director of the Policy, Practice and Prevention Research Center, led the CDC-funded Illinois Public Health Preparedness Center and the Illinois Preparedness and Emergency Response Learning Center, one of only 14 preparedness and emergency learning centers nationwide, engaging in public health preparedness activities to enhance the readiness of the public health workforce in responding to disasters and events.
Michele Kelley, ScD, associate professor of community health sciences, is working with the Society for Adolescent Health and Medicine to prepare resources and guidances for parents with adolescents on preparing for COVID-19 and addressing unconnected health issues that adolescents may be experiencing during this time.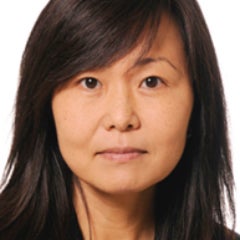 Sage Kim, PhD, associate professor of health policy and administration, is monitoring how prisons across states are planning for COVID-19 and communicating results through an incarcerated population health national listserve.  With students in her social vulnerability course at the School of Public Health, she is mapping confirmed cases and deaths from COVID-19 in Chicago and Illinois.  She is also applying a social vulnerability index to estimate COVID-19 risks for populations.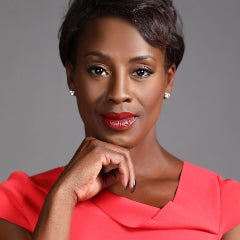 Suzet McKinney, DrPH '09, lecturer in community health sciences, is the CEO and executive director of the Illinois Medical District.  She is coordinating support for IMD partners, including the multiple hospital systems located within the district.  McKinney is serving as the chair of the Maintaining Medical Readiness working group on behalf of the federal government with the Business Executive for National Security.  She also is providing leadership as the chairperson of the Board of Scientific Counselors for the U.S. Centers for Disease Control, Office of Public Health Preparedness and Response.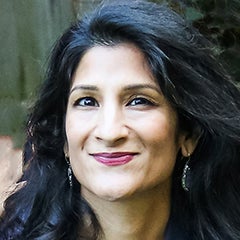 Supriya Mehta, PhD, interim associate dean for global health and associate professor of epidemiology, is working with the Nyanza Reproductive Health Society, a collaboration of multiple universities focused on reproductive health and HIV prevention research and practice, located in Kisumu, Kenya.  Mehta is providing guidance on standardizing data collection on demographics, exposure history to COVID-19, symptoms, signs and pre-existing conditions.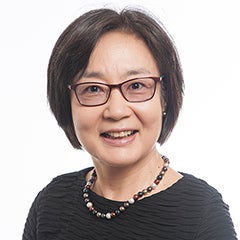 Naoko Muramatsu, PhD, professor of community health sciences, promotes the health and well-being of frail older adults, in collaboration with their caregivers, care providers, various community-based organizations and states.  Through her current NIH research, she is monitoring how vulnerable elderly populations and their caregivers are impacted by COVID-19 and developing strategies for managing home care situations.  Partners include the Illinois Department on Aging; partner home care agencies; SEIU Healthcare Illinois, Indiana, Missouri, and Kansas; and other community-based organizations.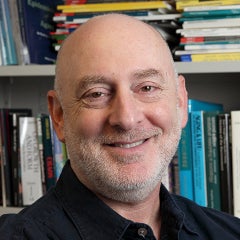 S. Jay Olshansky, professor of epidemiology, is an expert on aging and the health span, the period of healthy and productive living for humans.  His current research is focused on estimating the effects of COVID-19 on related death rates and subsequent impacts on life expectancy for the U.S. population.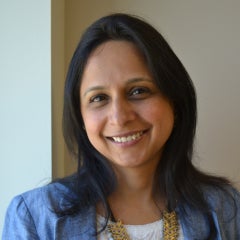 Preethi Pratap, PhD, is the director of continuing education and outreach for the Great Lakes Center for Occupational Health and Safety, and in continuing with the center's outreach mission, Pratap and Marsha Love, outreach coordinator, are supporting initiatives, petitions and advocacy efforts of long-standing partner organizations (workers' rights advocacy groups, community-based organizations, labor unions and workers centers) that are fighting to protect the health and safety of vulnerable workers (specifically temp workers and warehouse workers).  They are disseminating COVID-19 resources for workers and employers with a focus on the needs of the most disadvantage workers and directly assisting workers engaged in essential services (truckers, delivery services, grocery store workers, nurses, warehouse workers, home care workers) by sharing CDC/NIOSH/OSHA specified occupational healthy and safety guidelines and recommendations for best practices for avoiding infections.  The center is also working with other NIOSH Education and Research Centers to identify and disseminate COVID-19 related webinars and trainings for occupational safety and health professionals in the region.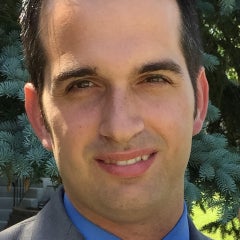 Apostolis Sambanis, PhD, adjunct assistant professor of environmental health sciences, is assisting private sector companies in developing incident management teams to track the effects of COVID-19, designing proactive measures for business continuity, managing changes in supply chains from a safety and health perspective and implementing contracts with private telemedicine companies to aid with medical case management.  At UIC, he is working with students in the emergency management and continuity planning certificate program on their role in the response to COVID-19 and building open communication between practitioners at other universities.  He is also researching how artificial intelligence can be used during a pandemic.
Steve Seweryn, EdD, clinical assistant professor of epidemiology and interim associate director of the Doctor in Public Health Leadership program, has 30 years of experience in local and state public health practice. Through December 2016, he served as the deputy director of public health programs at the Cook County Department of Public Health overseeing community epidemiology, communicable disease control, health planning, chronic disease prevention and health promotion.  He has been tapped by the Illinois Department of Public Health to assist in the agency's response.
Margaret Sietsema, PhD, assistant professor of environmental and occupational health sciences, is leading a CDC and National Institute for Occupational Safety and Health (NIOSH) project developing a framework building strategies to protect all types of workers from aerosol transmissible disease without relying on respiratory protection.  Sietsema is also studying the rapid deployment of elastomeric respirators.  She is an expert in respiratory protect and other types of personal protective equipment and a certified industrial hygienist (CIH) with broad knowledge on how to protect workers.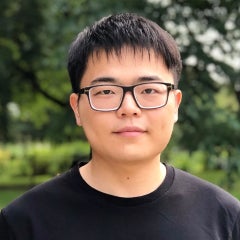 Jiehuan Sun, PhD, assistant professor of biostatistics, is working with health policy researchers at the School of Public Health to use biostatistics to estimate the actual number of COVID-19 cases in the state of Illinois.  The analysis is being used in mapping efforts at the School of Public Health.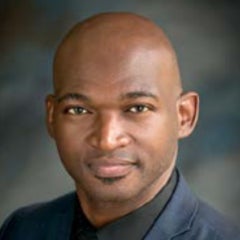 Karriem Watson, PhD, director of community engagement in clinical and translational research and associate executive director of the Mile Square Health Clinics, is collaborating with UI Health efforts to plan for drive up/walk up scheduled COVID-19 testing for UI Health and Mile Square patients.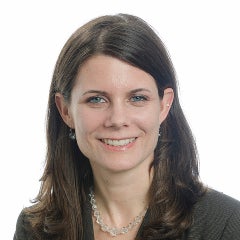 Christina Welter, DrPH, interim director of the Doctor of Public Health Leadership program and associate director of the Policy, Practice and Prevention Research Center, is working with local health departments and the Illinois Department of Public Health on coordinating healthcare supplies and resources, outreach to community partners, health promotion and education and public relations.  Her expertise is in emergency preparedness and response, National Incident Management System implementation, strategic partnership leadership, systems management and coordination, public relations and communications, and worker justice and health.