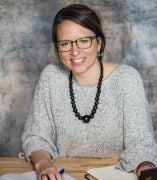 Mari Dumbaugh, BA MSc PhD
Adjunct Instructor
Research Associate
Community Health Sciences
Pronouns: She/her/hers
About
Dr. Mari Dumbaugh (she/her/hers) is a global health social scientist specializing in maternal, child, sexual and reproductive health and health behavior change in low and middle-income countries. Dr. Dumbaugh holds a Master's of Science in International Child Health from University College London and a PhD in Epidemiology from the Swiss Tropical and Public Health Institute/University of Basel in Basel, Switzerland. Gender, reproductive justice, legacies of colonial histories of oppression, social determinants of health and health equity play strongly into all of her work as a global health researcher and educator.
Most of Dr. Dumbaugh's work occurs in French-speaking African contexts including Burkina Faso, the Democratic Republic of the Congo (DRC), Rwanda and Senegal. Dr. Dumbaugh completed her doctoral work in South Kivu Province, eastern DRC where 20+ years of civil conflict, humanitarian emergencies and ongoing economic and political uncertainty create serious health challenges especially for women. Her mixed-methods doctoral research in DRC looked at fertility, contraceptive use and reproductive health through a health social science lens with particular emphasis on qualitative and ethnographic approaches to field work. Dr. Dumbaugh is the author of a number of peer-reviewed publications stemming from her work in DRC and a variety of collaborative research efforts with experts from around the world.
As founder and lead consultant at Insight Impact Consulting, Dr. Dumbaugh offers global public health research, training, analysis and reporting services to a wide variety of non-governmental organizations and universities such as the World Health Organization and Columbia's Mailman School of Public Health to generate quality evidence for health program policy and planning. She  joined the faculty of the University of Illinois at Chicago in Fall 2018 as an Adjunct Instructor and Research Associate in the Division of Community Health Sciences. Having lived in Europe and Africa for most of her professional research career, Dr. Dumbaugh now looks forward to applying more of her work and perspectives to health challenges in the US particularly around questions of health equity, reproductive justice, informed and non-coercive access to all methods of contraception and maternal and child health.
Email: marid@uic.edu
Website: www.ii-consulting.com
Education
Swiss Tropical and Public Health Institute / University of Basel
PhD Epidemiology
Basel, Switzerland
2017
University College London
MSc International Child Health
London, England
2012
Mount Holyoke College
BA Critical Social Thought & French
South Hadley, MA
2007