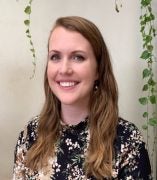 Allissa Desloge, MPH
Doctoral Student
Community Health Sciences
Pronouns: She/Her/Hers
About
Allissa Desloge is a doctoral student in the Community Health Sciences department, concentrating in Maternal and Child Health. She received her B.A. in Public Health from the University of South Carolina (2017) and her M.P.H. in Health Policy and Global Health from the Yale School of Public Health (2019). While at Yale, Allissa was a graduate fellow for the Connecticut Commission on Women, Children and Seniors (CWCS) where she assisted with advocacy efforts for the Connecticut Paid Family and Medical Leave Program and the Medicaid Reimbursement for Doulas Act. Her thesis examined barriers and enables to scaling up Group Prenatal Care (GPNC) in the US.
Her previous work experience has intertwined maternal and child health with noncommunicable diseases (NCDs) such as diabetes and mental health. She has interned with the World Health Organization where she reviewed national policy plans and implementation research projects that aim to improve health outcomes throughout the lifespan. Most recently, she spent a year in Melbourne, Australia undertaking a fellowship to improve her research skills in implementation science and psychosocial outcomes. While in Australia, Allissa also spent time at a non-profit that provided doula services to women in underserved communities where she was able to conduct evaluation surveys aimed at understanding the impact that doulas can have on birth experiences.
Selected Publications
Pan, T., Mercer, S. W., Zhao, Y., McPake, B., Desloge, A., Atun, R., … & Lee, J. T. (2021). The association between mental-physical multimorbidity and disability, work productivity, and social participation in China: a panel data analysis. BMC public health, 21(1), 1-13.
Abujarad, F., Desloge, A., Carlson, K., & Swierenga, S. J. (2018, July). The Importance of User-Centered Design in Performing Background Checks in Child Care. In International Conference of Design, User Experience, and Usability (pp. 149-157). Springer, Cham.
Education
Yale School of Public Health '19
-Master's of Public Health in Health Policy, Global Health Concentration
University of South Carolina
-Bachelor's of Art in Public Health, minor is Spanish