Work is in the spotlight – and precarious workers need support more than ever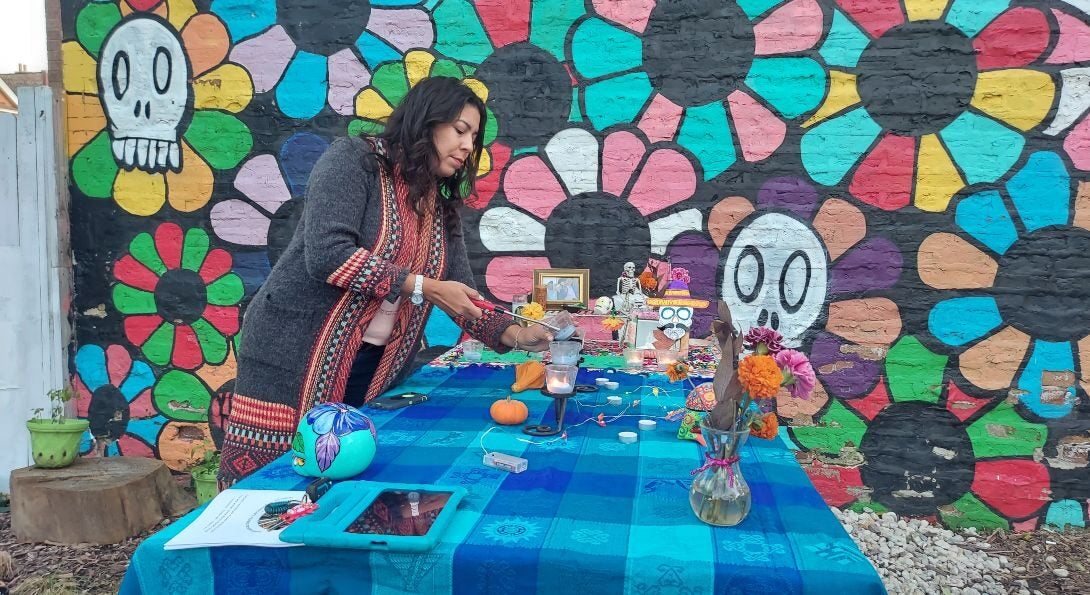 Everyone, it seems, has something to say about America's workforce since the onset of the COVID-19 pandemic. While opinions and attitudes have varying degrees of truth to them, Elizabeth Fisher, deputy director of the UIC Center for Healthy Work, says the prevailing societal conversation reflects the collision of the pandemic and pre-existing discontent with unhealthy working conditions.
"Our center is very focused on work as asocial determinant of health. We need to talk about the social construction of work and how we live our day-to day lives," Fisher said. "People are sick and tired of unhealthy working conditions, and they want to talk about things like rights, wages, benefits, work life balance, and retirement. We need to give workers the power and space to consider what healthy work is or can be."
With renewed funding through 2026 from the National Institute for Occupational Safety and Health (NIOSH), the Center for Healthy Work is launching new interventions aimed at strengthening opportunities for low-wage workers and workers in precarious jobs, while also continuing the Center's established projects in Chicago. Kirsten Almberg, (PhD '16, MS '12), research assistant professor of environmental and occupational health
sciences, will lead the Center as its new director following the retirement of Lorraine Conroy, ScD, professor of environmental and occupational health sciences.
The Center's Greater Lawndale Healthy Work (GLHW) community-based participatory research project is its longest-running effort, and the project's evidence-based, community driven interventions have specifically focused on the challenges for workers in precarious jobs that have worsened during the pandemic.
Working with the Street Vendors Association of Chicago and Equity and Transformation, the GLHW team with the support of Susan Kaplan, JD, research assistant professor of environmental and occupational health sciences, published a policy analysis on the home-based business ordinance and ways it could pose challenges for informal workers in Greater Lawndale. Another effort brought together community partners and residents to increase knowledge and awareness about worker cooperatives. With Free Spirit Media and Yollocalli Arts Reach, the GLHW launched a trauma- informed youth-led COVID-19 Stories Project to understand how the pandemic impacted the work situations of Greater Lawndale community members.
Another intervention is aimed at small business owners, policymakers, youth, workers and community leaders to inform critical dialogue and challenge knowledge, attitudes and beliefs related to work and health. The GLHW developed Greater Lawndale Loteria, a traditional game of chance akin to bingo that contains 54 originally illustrated cards created by a local artist in North Lawndale, with educational narratives that highlights assets, precarity levels, history about Chicago labor movements and know your rights information. Another policy effort aims to support temp workers' health through changes to workers' compensation systems in Illinois.
With renewed NIOSH funding, the GLHW's next steps include a photovoice research study with informal workers, a neighborhood feasibility study of worker cooperatives and a community business healthy work certification program.
Other Center efforts include collaborating with a local large employer to develop and implement a process that uses data to identify the factors that prevent worker well-being — like social determinants of health or diversity, equity and inclusion factors. The goal is to improve worker health through a
method for organizational decision-making that fosters healthy work initiatives as a sustainable business strategy. The center will also expand collaborations across systems-level partners, like those in public health agencies and worker advocacy groups.
"People are opening their eyes and seeing that there are levels of precarity in a lot of jobs," said Sylvia Gonzalez, (MPH '15), a project manager of the GLHW project. "It's a sign of solidary that workers are building in these difficult times."
Modified on December 13, 2022