Telehealth Research Illustrates Advantages and Limitations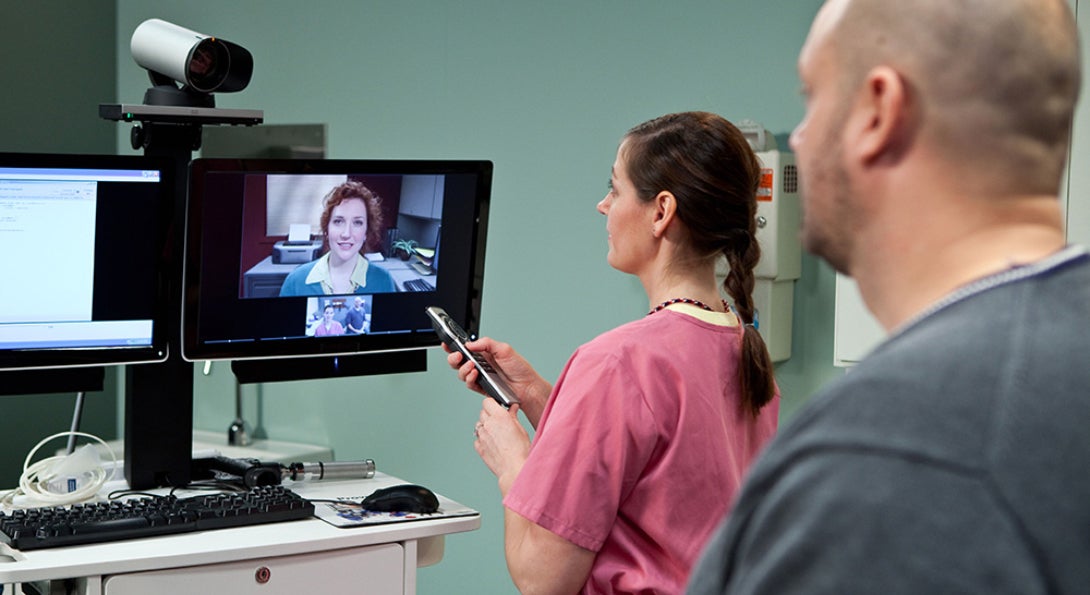 Story text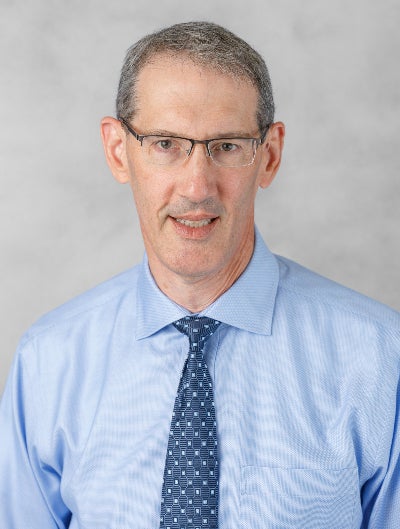 The doctor is in – on your screen.
Developed as a tool to reach medically underserved areas, telehealth for primary medical care has swiftly been adopted across the United States during the COVID-19 pandemic.  Dr. Howard Gordon, staff physician at the Jesse Brown VA Medical Center, professor of medicine at the University of Illinois at Chicago (UIC) College of Medicine and a collaborating researcher with the Institute of Health Research and Policy at the UIC School of Public Health, is investigating the keys to effective patient communication to doctors in telehealth settings.
His co-authored study, published in the Journal of General Internal Medicine, examined the strengths of telehealth and areas in need of improvement from the perspective of 27 patients with Type 2 diabetes seeking care at Department of Veterans Affairs (VA) clinics and hospitals in Colorado.
"There's a lot of research teaching doctors how to communicate to patients, but patient communication is important because it can influence the doctor," Gordon said.
This study examined a particular type of telehealth called clinical video telehealth.  This interaction features both patients and doctors in geographically separated medical facilities.  For example, in the Colorado study, the patient may have traveled to a small rural clinic while the consulting doctor was working from a large VA hospital in Denver.  This is distinctly different from telehealth to home, in which the doctor and patient could be anywhere during the consultation.
The researchers interviewed patients after their telehealth experience to parse out common themes from the interactions.  Gordon says patients were mostly satisfied with their telehealth appointments, which reduced travel time, eliminated parking concerns in major urban areas and skipped the waiting room process.
Patients identified four areas of concern:  errors in care because of perceived difficulty in completing the physical exam, perceptions providers paid less attention to patients, barriers to speaking up and asking questions, and difficultly establishing a provider-patient relationship.
Technological hurdles drove some of these concerns.  Some video cameras are not well located, creating an awkward angle for a one-on-one conversation.  Doctors often use two computer screens, one for the video chat and a second to access patient medical information, and when they are looking at that other screen, there is no eye contact. So, it may seem to the patient that the doctor is not paying attention.
Selected Quote
If we're looking at a future where there's a lot more telehealth, it seems to me that doctors should get some training from a theater school so they can learn how to address a camera. I don't think it's something you just have or don't, people learn to do that. Doctors learn to develop their 'bedside manner.' For telemedicine doctors could learn 'webside' manner.

Collaborating Researcher, Institute of Health Research and Policy

|
Story text, continued.
Gordon says patients can strengthen their own communication by being prepared, writing down notes and questions before the visit and prioritizing the most important areas of need rather than presenting a doctor with a laundry list of conditions.
With government rules on compensation encouraging greater use of telehealth in the COVID-19 era, the paper outlines some timely strategies to improve the telehealth experience, aimed at helping patients, educating patients, educating doctors and building systems and policies to support telehealth.
"It's important for patients to trust their doctors and develop a relationship and telehealth alone may not meet that need," Gordon said.  "An in-person visit every once in a while is still a good idea."
Modified on June 22, 2020