SPH professor launches novel method for water testing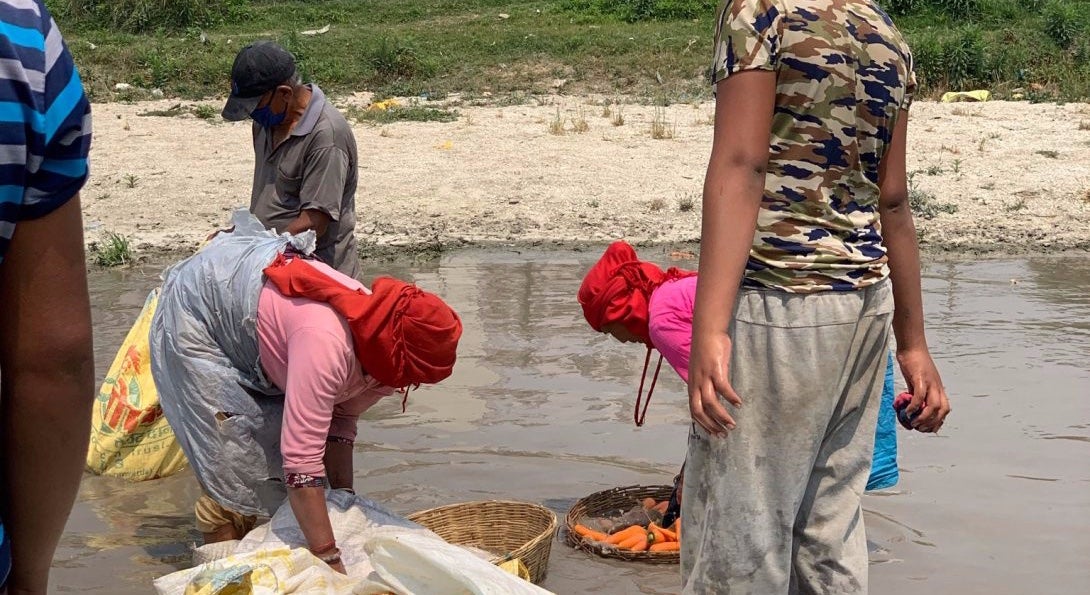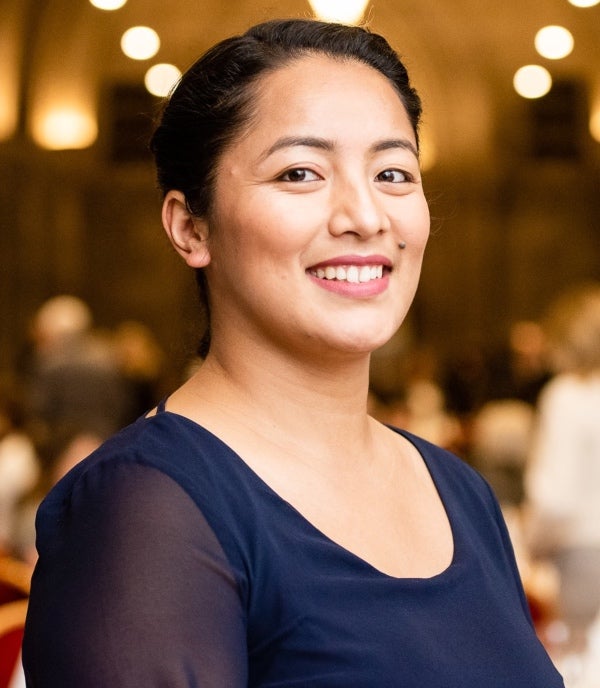 The contrast fascinates Abhilasha Shrestha (PhD '19, MPH '13). In the United States, residents turn on the tap and clean water readily flows. Powered by modern water treatment facilities, the U.S. hosts one of the world's safest and most reliable drinking water systems. Even more, public beaches, including those in Chicago, boast advanced monitoring systems indicating if it is safe to swim; Shrestha herself works on such projects in conjunction with the Chicago Park District.
"This is what we are accustomed to in the U.S.," said Shrestha, research assistant professor in the UIC School of Public Health's Division of Environmental and Occupational Health Sciences.
In low and middle-income countries (LMICs), however, water – quite literally – receives a different treatment. In Shrestha's native Nepal, for instance, a nation of some 29 million people that lacks the capacity to build, operate and maintain contemporary water treatment plants, citizens, particularly those in rural areas, depend on surface water such as lakes, springs and rivers for drinking water – and that water can be less than sanitary. The natural water sources may be more susceptible to contamination and may contain human and animal feces as well as debris and other contaminants, all of which can lead to illness and, in some instances, even death.
During a 2021 trip to Kathmandu, Nepal's capital city, Shrestha watched a group wash carrots in a river just downstream from an unmanaged sewage line as human and animal fecal matter floated along the water's surface. Those merchants then brought those same vegetables to market for sale.
"I stopped eating carrots in Nepal after that," Shrestha said.
The stark contrast in water safety is more than a passing curiosity to Shrestha; it is, in fact, the genesis of her latest research project. Supported by seed funding from the UIC School of Public Health's Global Health Program, Shrestha is leading a project to preserve the DNA of water microbes from LMICs and return it to the U.S. for advanced molecular testing. With an understanding of the diversity of microbes in those waters, Shrestha said local officials can then create appropriate interventions to control additional contamination and reduce health risks.
While developed countries like the U.S. claim numerous molecular laboratories packed with high-tech equipment to amplify microbial DNA or systems for sequencing DNA, most LMICs lack such infrastructure. So, if a researcher or public health official wishes to test water samples in a country like Nepal, that individual must gather samples, freeze them to safeguard their microbial DNA and then send them elsewhere for testing.
Shrestha calls that prevailing method a costly, challenging and inefficient process, especially when dealing with waterborne outbreaks that demand a timely response. According to Shrestha, public health-related environmental microbiology in LMICs would advance significantly if officials had access to both simple methods to preserve microbial DNA in environmental water samples and molecular labs for testing.
And that's where Shrestha applied some novel thinking. During her 2021 trip to Kathmandu, Shrestha collected river water samples using a special "card" frequently utilized to capture blood and stool samples yet never applied to environmental water samples. When she returned to UIC with the cards, Shrestha immediately measured the samples' regular microbes by quantitative polymerase chain reaction (qPCR) to see if the technology successfully protected the integrity of the water samples.
"And I was thrilled to see it did," Shrestha said.
That single discovery ignites the promise of improving water quality and human health.
Over the summer, Shrestha used the cards to perform microbial source tracking. Taking DNA from the card, Shrestha and her team looked to pinpoint the different sources of fecal pollution in the Nepalese water, whether it is human or animal, such as birds, pigs, cows or dogs. By understanding the source of the pollution and communicating that to on-the-ground partners, Shrestha said officials can then direct resources to interventions. If human waste is an issue, for example, they can prioritize sewage-line improvements. If cow waste emerges as the problem, then officials can erect fences to restrict access.
"The burden of waterborne illnesses in LMICs is massive, but if we test samples quickly and accurately, then we can then work with public health agencies on efforts to control the sources of pollutants, protect the public and minimize harm," Shrestha said.
Ultimately, Shrestha hopes her research informs interventions and increases public education.
"I'm motivated by the integration of policy and science," Shrestha said. "If this work in the lab can make a difference and improve public health by developing sensible strategies, then we will have accomplished our goal."
Modified on January 04, 2023