Research Suggests Male Treatments to Prevent Bacterial Vaginosis
Story text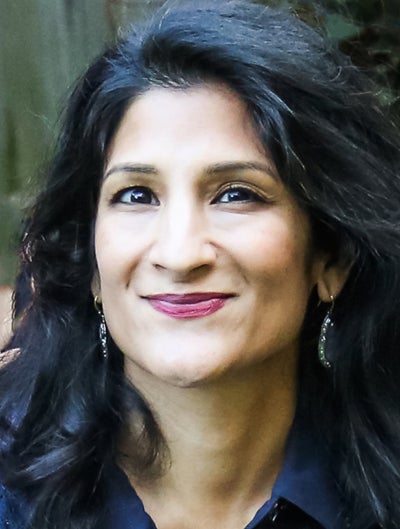 According to the Centers for Disease Control and Prevention, bacterial vaginosis (BV) is the most common vaginal condition in women ages 15-44, affecting about 30 percent of women in the U.S. in this age range. In Sub-Saharan Africa, estimates range from 20 to 50 percent.  The infection puts women at higher risk for contracting sexually-transmitted infections and birth complications.
Antibiotic treatment of BV has limited long-term success, with up to 50 percent of women experiencing recurrence within six months.  SPH's Supriya Mehta, PhD, interim assistant dean for global health and professor of epidemiology at the University of Illinois at Chicago (UIC) School of Public Health, is examining male sex partner treatment as a new strategy to combat this condition.
Her new global health research, published in the journal Frontiers in Cellular and Infection Microbiology, found penile bacteria predict new cases of BV in women who did not have BV to begin with, up to six to 12 months in the future. The findings suggest reducing these bacteria from the penis may reduce BV cases or improve treatment outcomes in women.
"These findings are not to place directionality or blame on one partner or another," Mehta said. "We're seeking to increase the options and opportunity for improved reproductive health and hopefully reduce stigma from BV."
Funded by the National Institutes of Health, the study examined 168 couples in western Kenya, with men ages 18-35 and female sex partners aged 16 and older.  Participants were recruited from the community as opposed to clients at a clinic, who may be more likely to be symptomatic with BV or other reproductive tract infections.  Samples of genital bacteria were tested, and results were analyzed using machine learning algorithms and applied majority voting.  The results offered a first glimpse at the role male genital bacteria can play before bacterial vaginosis infection in a female sex partner.
The study also affirmed existing research finding uncircumcised men have a greater prevalence and relative and absolute amount of penile bacteria that are commonly associated with BV in women.
New strategies to reduce new cases and recurrence of BV would improve individual and population-level health for women and families through subsequent reductions in HIV, STI and adverse birth outcomes.
Selected Quote
We're not yet at the point where women or healthcare providers can offer recommendations to their male sex partners, but further studies can help us understand potential benefits and risks. We need studies in areas of the world where there are higher rates of BV, HIV and sexually transmitted infection.

Interim Assistant Dean for Global Health & Professor of Epidemiology

|
Story text, continued.
Mehta aims to build on this study with a randomized controlled trial to treat male sex partners with antibiotics to see if treatment can reduce BV recurrence in female sex partners.  She says studies need to illustrate the amount, duration and types of antibiotics that are most effective and if men are willing to take medicine when they themselves do not have symptoms.
Absent effective treatments, steps for women to prevent bacterial vaginosis include the use of male and female condoms, refraining from sharing sex toys and avoiding douching or other intravaginal practices.
Modified on July 15, 2021