Research Highlights Worker Well-Being Differences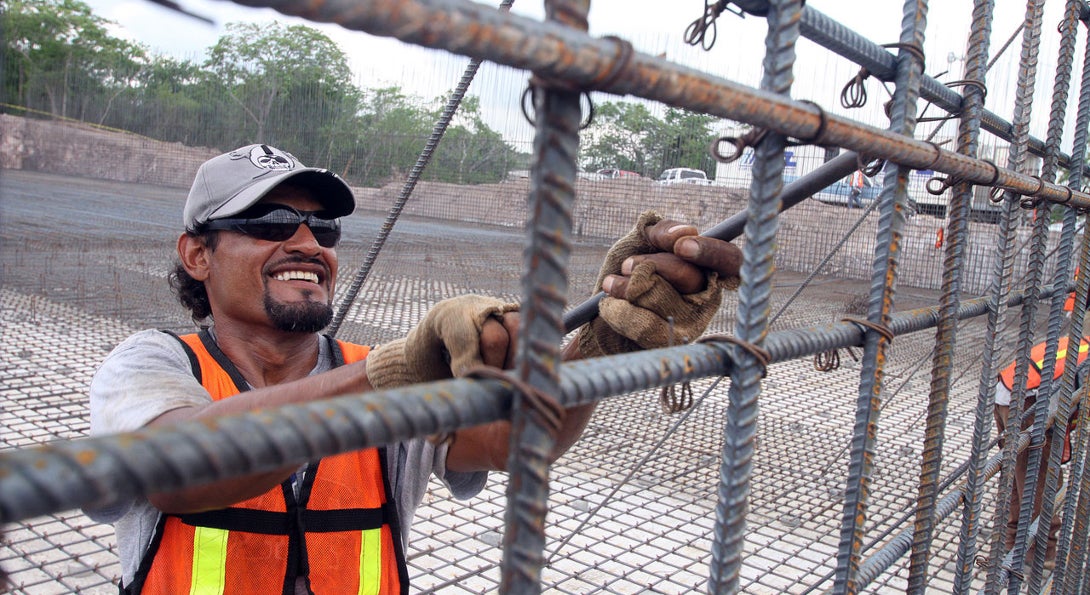 About the research
It may come as no surprise that workers with higher wages have a stronger sense of well-being.  New research from University of Illinois at Chicago (UIC) School of Public Health faculty is digging deeper into workers' sense of well-being.  Their findings, published in the Preventive Medicine Reports journal, indicate that workers' well-being is higher in some jobs than in others.
"In general, higher wage jobs tend to have higher levels of well-being, but in a field like manufacturing, workers with higher wages still had lower levels of well-being on average [than those in other groups, like professional workers]," said Emily Stiehl, PhD, clinical assistant professor of health policy and administration.  "Wage in and of itself may not be enough to explain differences across categories."
The article, "Worker well-being in the United States: finding variation across job categories," identified overall well-being was higher among business owners, professionals and managers, along with farming and fishing workers.  Sense of well-being rated lower among clerical and office workers, the service industry, manufacturing sectors and transportation workers.
Using data from Gallup, with access provided by the National Institute for Occupational Safety and Health, Stiehl and Naoko Muramatsu, PhD, professor of community health sciences, along with colleagues from the Centers for Disease Control and Prevention, Queens College and City College of New York, identified how facets of well-being beyond worker pay, including sense of purpose, community, and physical well-being, differed between occupational groups.
Their data analysis suggested professionals' autonomy in the workplace may increase a sense of career purpose and physical well-being, while the stress and strain of clerical, service and manufacturing positions may correlate with lower levels of well-being.
Muramatsu's current research centers on improving the quality of home care for older adults. Although home care aides play the critical role of helping with the growing need of an aging Baby Boomer population, home care is a low-wage service industry with high turnover.
"While it is important to keep working to reduce income disparity, it's going to take some time," Muramatsu said.  "Homecare workers actually are the eyes and ears of older people, and if companies want to improve their quality of service, it is important to listen to them, to make them feel appreciated."
Stiehl says companies need to design targeted interventions based on the specific needs of workers as opposed to a one-size-fits-all approach.  For example, clerical workers who sit for the majority of the day and lack the spending power to acquire a gym membership face specific physical health needs that some professionals may be able to avoid.
The researchers argue managers need to reconsider how work influences well-being and how well-being influences worker output.  In the healthcare service industry, worker well-being has a direct impact on the quality of life of people incapable of living independently.
"There are a lot of workplace wellness programs, but we don't see health promotion programs that target low-wage workers who are making a big difference in people's lives, like direct care workers," Muramatsu said. "When the majority of their time is spent working, improving workers' well-being is critically important."
This publication was supported by the Centers for Disease Control and Prevention [U48DP005010-01S1 SIP 14-031: "Workplace Health Research Network Collaborating Center for Underserved Workers"].
Modified on January 21, 2020