Preventive Care Research Highlights Vaccine Challenges
Story text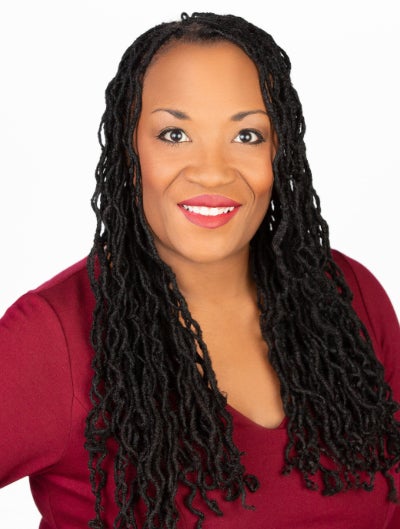 The dissemination of a future COVID-19 vaccine in the U.S. will be a medical project unlike any since the National Polio Immunization Program in the 1950s and 60s.  One barrier toward widespread dissemination may be Americans' existing relationships with the U.S. healthcare system.
Research from Vida Henderson, PhD in Community Health Sciences '17, PharmD and director of the Office of Community Engagement & Health Equity at the UI Cancer Center, explores access to and perceptions of preventive care among midlife Black women in the Chicagoland area.  With co-authors Jessica Madrigal, PhD in Epidemiology '20 and Arden Handler, DrPH, director of the UIC Center of Excellence in Maternal and Child Health, their article in the Journal of Women & Aging reflects the challenges public health professionals may face in ensuring this particular demographic has rapid and easy access to a vaccine.
"Increased knowledge associates with increased preventive care and services, but there is so much misinformation out there," Henderson said. "We may have the appropriate health communication materials, but we have to explore how we are disseminating, especially with the lack of face-to-face interaction."
This particular study examined the experiences of home care aides with Service Employees International Union–Healthcare Illinois Indiana between the ages of 40-63.  Results indicated nearly 80 percent of the sample had obtained a well woman visit in the past year, though influenza vaccine uptake was only about 50 percent.  Most women had one healthcare provider and reported strong patient-provider communication. Among women with no provider, well woman visits dropped to only 50 percent.
Provider counseling proved a factor toward preventive care access.  Among women who had been counseled on only a handful of services, more than a quarter had not accessed preventive care in the past year and were significantly more likely to have not obtained a flu vaccine.
The barriers Black women in the study faced accessing preventive care are notable in analyzing how a vaccine may be disseminated.  Transportation is a significant barrier:  how far women must travel to their provider, the cost of travel and the ability to travel with children in tow.  With no-show rates skyrocketing at hospitals due to COVID fears, Henderson says community health clinics could be instrumental in providing access for a future vaccine.
Previous acts of discrimination and bias cloud women's experiences with the healthcare system.  In the study, about 45 percent of women indicated they had been discriminated against or couldn't say for certain they had not been discriminated against.  Given the disproportionate effects of the COVID-19 pandemic among Black residents of Chicago, experiences of bias combined with historic mistrust of medical systems could dissuade vaccine uptake.
Selected Quote
We tend to think about marginalization in terms of socioeconomic status, but I've had conversations with healthcare colleagues discriminated against with their provider not even believing they had the capacity to hold opinions about their own care.  At the healthcare system level, I think people might not even be aware of this.

PhD in Community Health Sciences '17

|
Story text, continued.
Cost is an inextricable factor connected with preventive care access, with insurance serving as a harmful gatekeeper.  With the actual cost of a future vaccine unknown, Henderson stresses institutions like Mile Square's federally qualified health centers, located in communities where residents facing barriers to access live, will remain key in serving people regardless of their ability to pay.
The study indicated perceptions regarding annual flu vaccines were mixed, but Henderson says this is not all that different from the general population in the U.S.  She says common reasons for not taking a flu vaccine include fear of side effects, fear of contracting influenza from the vaccine and self-assessment of low risk.  While the COVID-19 pandemic is unprecedented, Henderson cautions some of these beliefs may prevail if and when a vaccine is available.
"At a policy level, the individual level, the healthcare system level, it's going to take a multi-level approach to make sure everyone who needs the vaccine gets it," Henderson said.
Modified on July 09, 2020