NIH study examines environmental exposures in fish consumption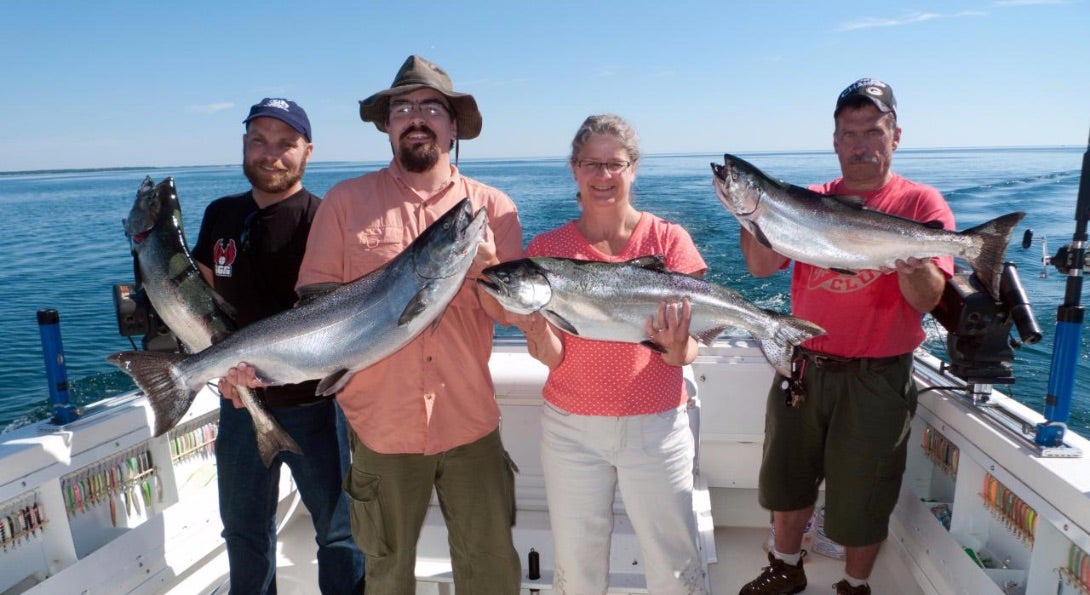 Story text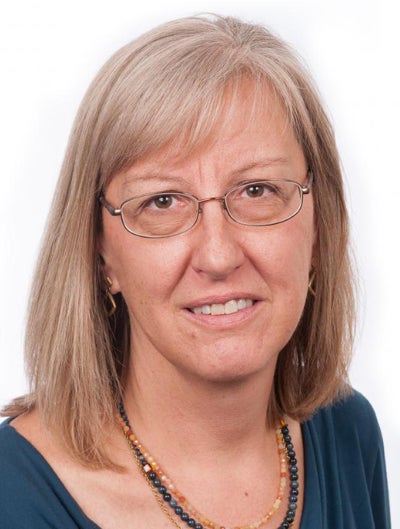 The beneficial aspects of fish consumption are well-known:  omega-3 fatty acids and other fish oils are credited with supporting cardiovascular health and early cognitive development.  But with those benefits comes the risk of consuming toxic chemicals that bioaccumulate in fish.
The industrial history of the Great Lakes region of the United States, particularly around Lakes Erie, Michigan, Huron and Ontario, and the long half-lives of chemicals and their tendency to bioaccumulate in aquatic settings creates distinct health risks for consuming fish from the lakes.
SPH's Mary Turyk, PhD, professor of epidemiology, is leading a National Institutes of Health study examining a cohort of Great Lakes charter boat captains with high levels of fish consumption.  The project aims to identify how less-studied chemicals like perfluoroalkyl substances (PFAS) and well-known fish contaminants such as mercury may cause endocrine disruption of steroid hormones, thyroid hormones and glucose regulatory systems.
More than 6,000 variants of PFAS exist – so many that researchers aren't even aware of all the different types.  PFAS does not degrade in the environment, and its long half-life means humans exposed today could still be facing health effects years later.  Turyk's research in the cohort has also measured other r contaminants, including polychlorinated bisphenols (PCBs), the DDT metabolite DDE, and polybrominated biphenyl ethers (PBDEs). This historical exposure data will be combined with the new exposure measures to study the endocrine and metabolic health impacts of the chemical mixture.
"Nobody has exposure to a single chemical – we're all exposed to mixtures," Turyk said. "As epidemiologists, it's our challenge to tease out what is the effect of the whole mixture, or which are the key components impacting health in the mixture."
Another NIH funded study taking place at SPH led by Turyk and Hua Yun Chen, PhD, professor of biostatistics, is developing new methods to understand exposures to chemical mixtures.
This current study examines a sample of charter boat captains who have participated in various studies over the past two decades, most of whom are now retired.  Exposures have been tracked by blood samples, while the nutrients of fish consumption are estimated from reported food intake (omega-3 fatty acids) or measured in biological samples (selenium and iodide).
The research also aims to balance the health benefits of fish consumption with the risks.  For example, while fish consumption can help lower cardiovascular risk, intake of toxic chemicals can increase that risk.  While toxic chemicals can disrupt hormone regulation, selenium and iodide in fish are key parts of the function of the thyroid hormone.  This study aims to identify differences in effects of exposures with higher and lower levels of nutrients.
Most fish consumed in the U.S. comes from ocean environments, but fish from the Great Lakes is available for purchase locally.  Anglers and Native Americans in the Great Lakes region may consume larger amounts of local fish as compared with other regional populations.  Turyk says this study should inform risk assessments on fish consumption published by the U.S. Environmental Protection Agency.
"The EPA sets references about what should be the maximum amount consumed on a daily basis, usually chemical by chemical," Turyk said. "This could potentially give a better basis for risk advisors to consider multiple exposures in health advisories."
Learn about environmental health degrees
Modified on July 27, 2021