New Book Details Decision-Making Challenges for Healthcare Administrators
About the book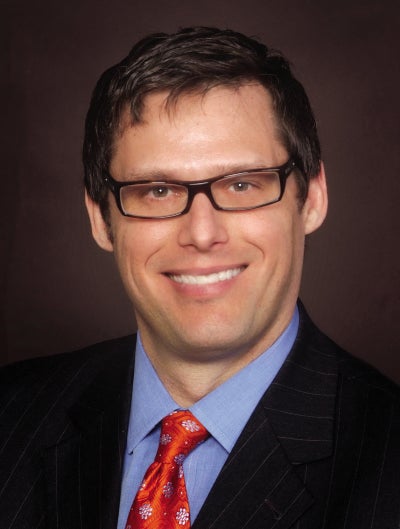 Healthcare administrators have access to reams of data at their disposal to improve patient care. Developing the ability to use that information in decision-making is the next frontier for healthcare administration programs, argues Edward Rafalski, PhD in Health Policy and Administration '06, in his new book co-edited with Ross M. Mullner, PhD, a former associate professor of health policy and administration at the University of Illinois at Chicago (UIC) School of Public Health.
Their volume, "Healthcare Analytics:  Foundations and Frontiers," uses case studies to advance how information can be modeled and analyzed in healthcare settings. They argue for multidisciplinary healthcare analysts with skills in epidemiology, geospatial reasoning and business statistics, among other fields.
"If you haven't been in the trenches, you don't know what the practical barriers are to applying the science," Rafalski said. "We're hoping thatthis volume helps todevelop a strategy for translational research that can take what you learn in the classroom and put it to use immediately on the job."
The book draws connections between concepts in public health and healthcare and how data analysis can expand the information extracted from these concepts and situations. One chapter focuses on rising clinical risk, a concept that may be familiar to healthcare administrators, with modeling using algorithms to build data from rising risk situations.
Another section focuses on analyzing epidemiological data using mapping technology to pinpoint incidence of disease down to the level of census tract or city blocks to pinpoint and craft interventions.
"Now you are marrying the skill sets an epidemiologist has into healthcare management," Rafalski said. "We're not very good as an industry to learn from needs analysis and apply interventions to helpbend outcomes."
As healthcare administrators grow these skill sets, information technology infrastructure needs to expand its focus to provide administrators with access to data and analytics, Rafalski said. Healthcare systems need to develop electronic data warehouse strategies to extract data from electronic medical records and perform analytics on that extracted data.
Rafalski cites UIC's Executive Master of Healthcare Administration program as a model that can build and deliver this translational research. As an adjunct professorin the program, faculty meetings before the start of each semester to coordinate curriculum and produce cross sections of content,can draw distinctions and connections between disciplines toandprovide meaningful content and instruction to students, he said.
"With the healthcare industry expanding, there's a whole skill set of actuarial science and predicting where your premium dollars should be," Rafalski said. "I hope we're contributing to this body of knowledge, but we know this is just the start. There's so much more that needsto be done."
Modified on September 27, 2019