Meet SPH's new leaders: Jamie Chriqui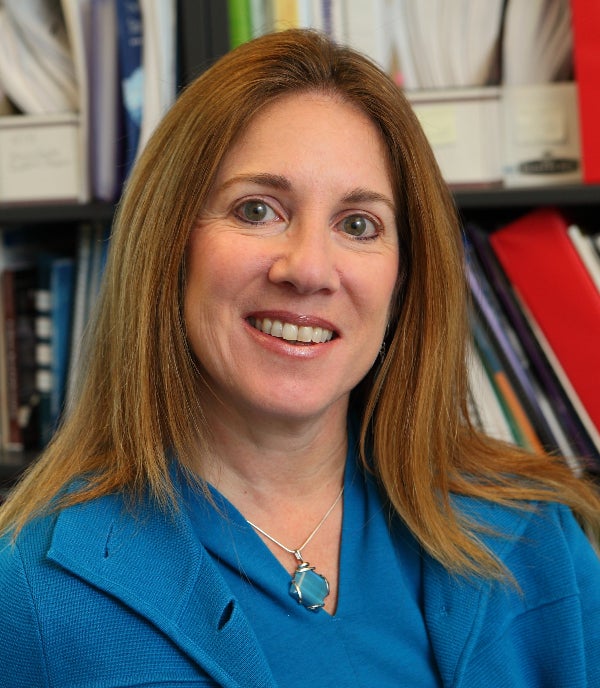 In the spring of 2022, SPH introduced Jamie Chriqui, PhD, as the new senior associate dean of the School.  Chriqui joined SPH in 2007 in the division of health policy and administration, where she has served as professor and director of the MPH in Health Policy and Administration program.
Chriqui is a national expert on policy surveillance and evaluating laws and policies and their impact on communities, systems and population health.  Her research emphasizes chronic disease issues including obesity, nutrition, physical activity, substance abuse and tobacco control.
Her recent research includes testing the feasibility and impact of Healthy CPS Network Specialists supporting a CPS regional network of schools and students (a project with SPH's Policy, Practice and Prevention Research Center), the impact of state wellness policies on similar policies in school districts and evaluating Safe Streets built environment to foster health and safety for pedestrians, bikers and others forms of transportation.
Prior to joining UIC, Chriqui served as a policy analyst with the federal government's Substance Abuse and Mental Health Services Administration and the National Institutes of Health.
As associate dean, Chriqui's goals include examining the intersection of student success and public health workforce development, as well as faculty development and support.  With 32 percent of the public health workforce planning on leaving current positions in the near future, Chriqui sees a need to provide our students with the necessary hard and soft skills to support public health agencies as they face some of the most pressing public health issues.
On the faculty side, she aims to bolster the diversity of SPH's faculty, increase interdisciplinary support and build transparency and equity for faculty work.
"I think my decades of research and collaboration with federal, state and local public health agencies and partners have positioned me to have a broad perspective on the unique needs of our School, faculty and staff, students, partners and the communities that we serve," Chriqui said.