Masks for Moms: Helping Moms Stay Safe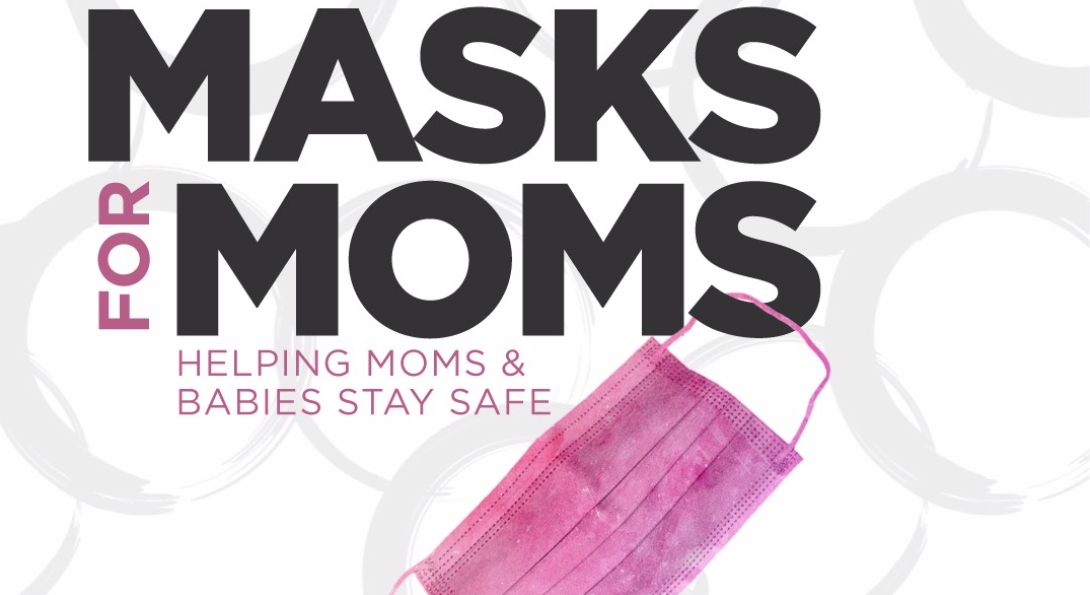 Agencies and organizations with health equity missions team up to collect and distribute face masks for pregnant people during the COVID-19 pandemic.
Black Girls Break Bread in partnership with the University of Illinois at Chicago (UIC) Center of Excellence in Maternal Child Health, EverThrive Illinois, Alliance Chicago, ACCESS Community Health Network, Illinois Perinatal Quality Collaborative, UIC Office of Community Engagement and Neighborhood Health Partnerships, I Promote-IL and West Side United announced an initiative to collect and distribute CDC-approved handmade masks to help pregnant people and their babies in the Chicagoland area stay safe during the COVID-19 pandemic. Individuals can contribute as volunteers to make handmade face masks.
"As we know, disasters can increase the risk of adverse birth outcomes including pregnancy loss, preterm birth, intrauterine growth restriction, and decreased birth weight, and women of color who already disproportionately experience high rates of maternal and infant death, are particularly vulnerable," said Arden Handler, DrPH, director of the Center of Excellence in Maternal and Child Health at the UIC School of Public Health.
"Given the current state of the maternal child health crisis in this country, childbirth for Black women is already a matter of life and death," said Jessica Davenport-Williams, co-founder of Black Girls Break Bread. "With the COVID-19 pandemic, it is even more urgent to do all that we can to mitigate morbidity and provide protection for moms and their babies."
Masks for MOMS campaign will ensure pregnant people and those in labor and delivery have access to face masks at their prenatal visits and when they arrive at hospitals for delivery. While some expectant moms in Chicagoland (Chicago and its suburbs/surrounding counties) will have access to Personal Protective Equipment (PPE) because they are receiving care at larger, better resourced health care centers and hospitals, many do not have such access. Even though masks do not provide absolute protection from COVID-19, all individuals are encouraged by the CDC to wear masks when they leave their homes. Those attending prenatal care visits in person and moms about to give birth will also benefit from the reduced stress that is likely to come from wearing a mask in their interactions with their prenatal healthcare providers.
About the UIC Center of Excellence in Maternal and Child Health
The UIC Center of Excellence in Maternal and Child Health, funded through the Maternal and Child Health Bureau of HRSA aims to build public health capacity, foster health equity and social justice, and develop maternal and child health leaders across the workforce continuum in order to strengthen individuals, families, and communities, and cultivate a culture of health and well-being for all.
About Black Girls Break Bread
Black Girls Break Bread Inc., is an organization founded in Chicago, Illinois with a mission to uplift, empower and inspire Black women and girls of all ages through the creation of safe spaces for engagement and intellectual discourse with priorities to reduce racial disparities. Black Girls Break Bread achieves this mission by aligning and maximizing academic institution physical and programmatic resources, solidifying partnerships between city agencies and nonprofit organizations and mobilizing investments in Black women and girls. Black Girls Break Bread Inc. has partnered with academic and medical institutions nationwide, the Cook County Juvenile Temporary Detention Center, as well as local non-profit organizations as a champion for social and emotional wellness.
Modified on April 22, 2020