Keeping Essential Temporary Workers Healthy During COVID-19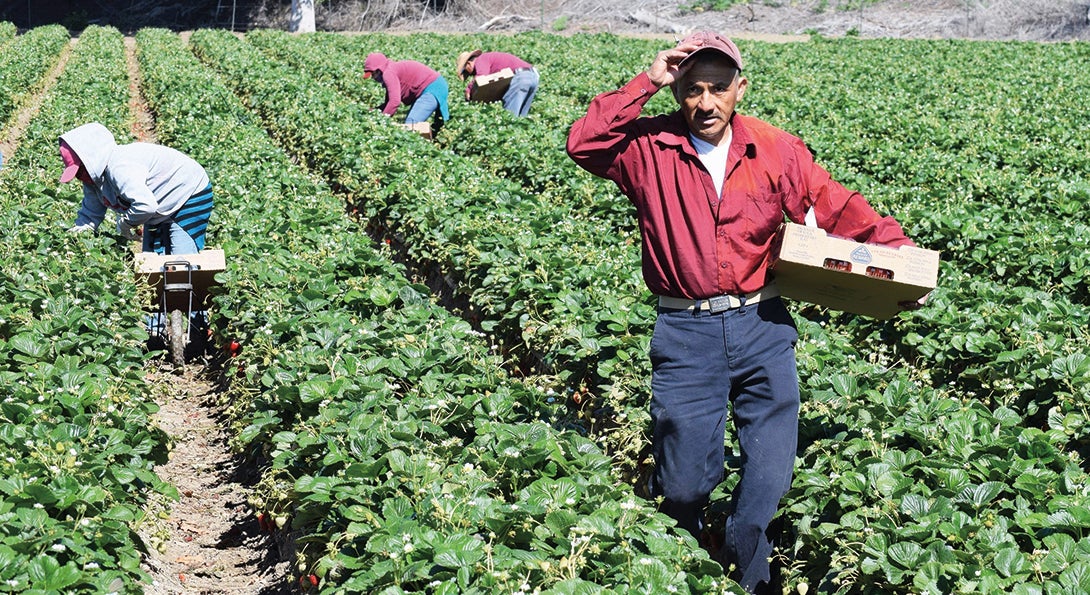 Note:  Dr. Linda Forst delivered this speech during a press conference on April 10 hosted by the Chicago Workers Collaborative.
Governor Pritzker's COVID-19 Executive Order No. 8 lists essential businesses whose employees are allowed, even required, to work, despite the shelter-in-place directive. Healthcare workers are obviously essential.
But what about other essential workers?
Temporary workers are being hired to manufacture masks and medication and to work on food processing lines; they are also doing the packaging of these products. Temp drivers are keeping public transportation going for essential travel to essential jobs. Temp laborers in building trades are helping keep our electricity working and clean water flowing.  Farmworkers are growing food and truckers are delivering it to grocery stores that have temp stockers and cashiers who are making it available to us. Temporarily hired janitors are cleaning private and public buildings, including airplanes, hospitals and group homes.
I volunteer on the COVID-19 Hotline for Illinois Department of Public Health. There are calls from women and men who must go to work, even though they travel on public transportation, can't socially distance at work and are not provided with PPE or hand sanitizer. They worry about increasing the risk of infection to their kids and elderly parents. They wonder whether they will get compensated if they have to stop working or lose their jobs due to infection. We are hearing stories today expressing these same concerns.
What should essential businesses be doing?
According to the Occupational Safety and Health Administration (OSHA), businesses should develop Response Plans to prevent the spread of COVID-19 in the workplace.  They need to set up work stations so that workers can work 6 feet apart.  There must be adequate handwashing facilities and breaks to wash hands.  The workplaces need to be sanitized at least daily, and sometimes more frequently. OSHA should use its enforcement power to make sure this is happening, and workers should have a place, not only to air their complaints, but to get follow-up about how their complaints were addressed.
If workers have symptoms of COVID-19, they must be advised to stay home.  And employers should provide clear guidance about where to get tested for COVID-19 and when they can come back to work. In addition to assuring paid sick leave for their time off due to illness.
Illness among essential workers will shut down the supply chain, making it difficult for all of society to function during the COVID-19 crisis. If essential workers become ill with COVID-19 and infect their co-workers, there are less qualified and trained individuals that can do what is needed to support our industrial supply chains.  This could interrupt the flow and availability of essential goods throughout communities, cities and the world at large.
Governor Pritzker and Illinois Public Health Director Ezike are impressive in their insistence that preserving life is more important than preserving the economy.  The intersection between a functioning economy and a healthy temporary workforce provides a focal point for acting on our values. We owe a debt of gratitude, and the utmost protection, to the essential temp workers of Illinois.
About the author
Dr. Linda Forst is a senior associate dean and professor of environmental and occupational health sciences at the University of Illinois at Chicago (UIC) School of Public Health.  She directs the World Health Organization Collaborating Center in Occupational and Environmental Health and Safety at the School of Public Health, along with leading three current grant projects from the National Institute for Occupational Safety and Health.
Modified on April 10, 2020