Fulbright fellowship builds alumna's career in global health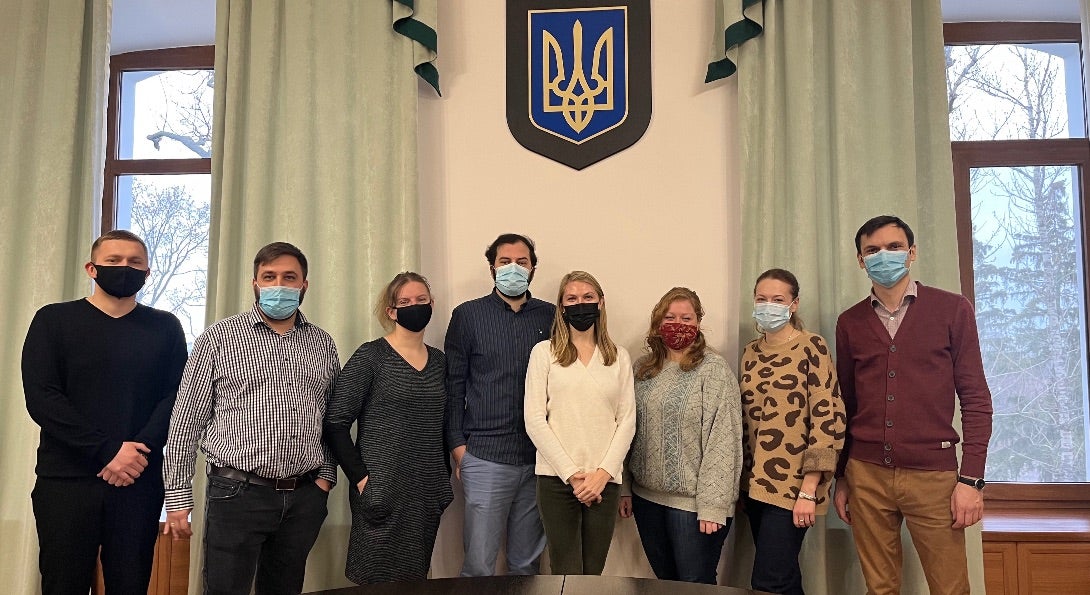 "Working in public health, you learn that policy is really tied to so many public health measures," says SPH alum Tamara Kozyckyj.
That realization is guiding her foray into global health as a Fulbright Public Policy Fellow based in Ukraine.  The program is geared toward early to mid-career professionals and places practitioners interested in public policy with government ministries to serve as technical consultants while also engaging in independent research.
Kozyckyj, MPH in Maternal and Child Health '14 with a global health concentration, has been paired with the Ukraine's Ministry of Health.  While she and other fellows have relocated to Warsaw due to the threat of a Russian invasion of Ukraine, her initial work focused on building understanding of the Ukrainian healthcare system.
She has met with deputy ministers who focus on emergency care, organ transplants, pediatrics, foreign relations and communications.  The nation is in the midst of a reform effort of its entire healthcare system, and Kozyckyj has been able to offer perspectives on new initiatives such as developing a needle stick policy for healthcare workers.
"It's been an interesting experience because they look at me as an American and think the U.S. is such a developed society and healthcare system," Kozyckyj said. "They see this end goal without fully understanding there's a lot of areas where our systems aren't functioning at the level they should."
Kozyckyj's research focus as a fellow covers COVID-19 vaccine hesitancy, uptake, knowledge, hesitancy and attitudes.  She arrived in Ukraine at a time of the nation's highest COVID restrictions due to the surge of the Delta variant, providing a key opportunity to engage in this research.
Prior to her fellowship, Kozyckyj worked with the American College of Surgeons and their injury prevention program.  She led research projects focused on gun violence prevention, building on those efforts with advocacy and coalition building to build trauma surgeons' capacity to add their voices to the gun violence debate.
Kozyckyj envisions continuing to work in global health after her fellowship experience.  She is interested in blending her previous research and advocacy work toward the more policy-oriented approach she is engaged in as a fellow.
"This is really a once-in-a-lifetime opportunity to immerse yourself in a new culture and a new system of thinking," Kozyckyj said. "I'm gaining so many new skills in terms of cultural diplomacy and knowledge exchange.  It's truly an exciting opportunity to learn and grow and be reinspired in a career I already feel passionate about."
Modified on February 21, 2022