Emergency Room Doctor Provides PPE Expertise
Story text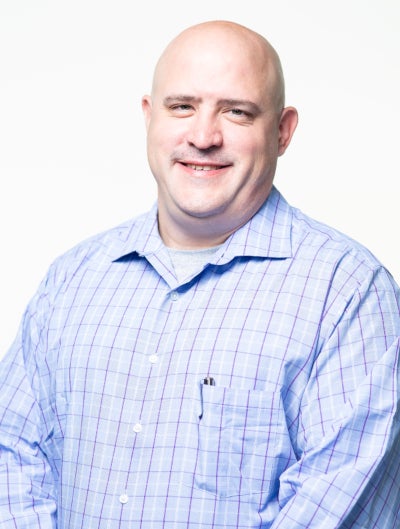 Dr. Howie Mell (MPH in Environmental and Occupational Health Sciences '99, MD '04) is no stranger to stressful situations.  Working as an overnight emergency room doctor at a suburban St. Louis hospital, he often encounters serious medical conditions with little backup during the late-night hours. Prior to his practice in emergency rooms, he worked as a firefighter paramedic, so stress and pressure have been a part of his craft for many years. As new pressures on medical staff grow during the COVID-19 pandemic, Dr. Mell brings more than just his clinical expertise and calm demeanor to addressing the outbreak; he is also calling on a depth of knowledge about personal protective equipment (PPE) due to his training in industrial hygiene at the University of Illinois Chicago (UIC) School of Public Health.
Since the first cases of COVID-19 started reaching emergency rooms in the U.S., Mell has been busy writing and advising on the use of non-medical respirators in emergency medicine to share with other medical providers
"Both of my passions are aligning," Mell said. "I'm glad that I can provide some expertise on how we can use other types of PPE during this pandemic."
In addition to sharing his expertise, Dr. Mell has also volunteered to find non-medical grade respirators by obtaining local donations from welders and other occupations that typically use these types of protective gear.
Much of the PPE Dr. Mell refers to performs better than the N95 masks typically worn by doctors and nurses throughout the country. These occupational masks are designed to be worn for longer periods and are more durable. After emergency use authorization was issued by the U.S. Food and Drug Administration, Mell secured more than 400 PPE donations to provide to colleagues at his hospital and other ER doctors throughout the country. He then co-authored a six-page document that shared the legal aspects of wearing these higher-grade masks and a plan of care for cleaning and re-wear.  This document has been widely shared throughout the country.
Selected Quote
We have to remember that N95 is not a medical designation, it's a NIOSH (National Institute for Occupational Health and Safety) designation. Many of these occupations have protective equipment we can use at the hospital as long as we are properly trained to do so.

|
Story text, continued.
Mell's studies at UIC in the Environmental and Occupational Health Sciences (EOHS) division at the School of Public Health enabled him to provide this national expertise. His  goal in pursuing his MPH was to become a first responder for Chemtrec (an agency that responds to large chemical spills).
"I received excellent training from my professors in EOHS, which helped broaden my outlook, and eventually led me to emergency medicine," Mell said. "I'm excited to take my MPH training and put it to use in this unexpected way.  The issue of PPE is not one of medicine, it is one of Industrial Hygiene."
Mell is confident in the public health response to the pandemic and is satisfied many health professionals are getting a deeper glance into the world of occupational health.  He looks forward to continuing his studies to become a Certified Industrial Hygienist.
Modified on May 28, 2020