Donors Endow Professorship in Global Health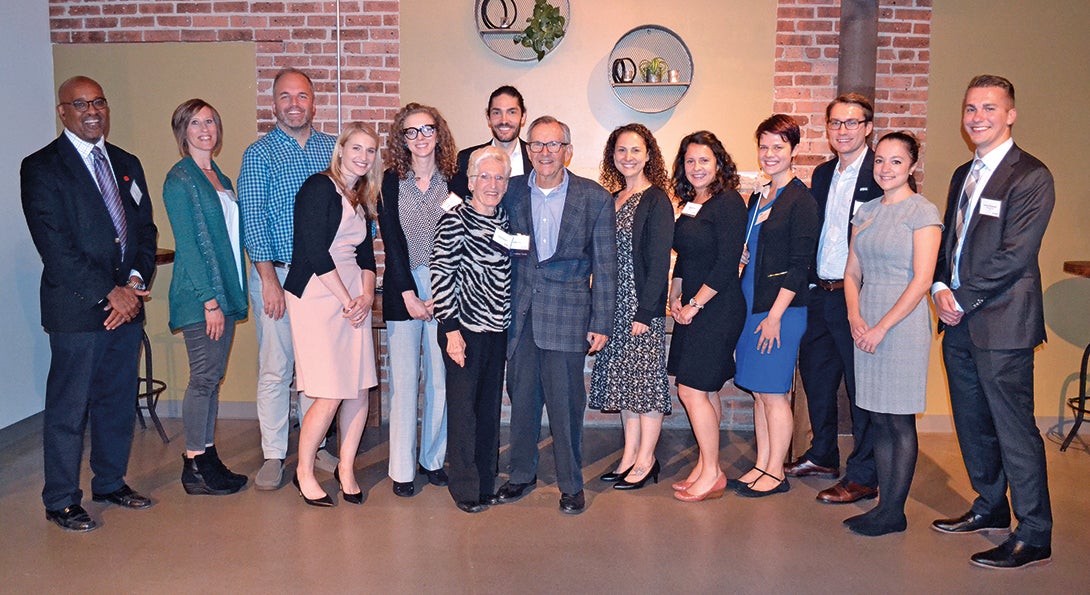 From the 2018 edition of Healthviews
Since 2005, Lanny and Terry Passaro have been among the most generous individual supporters to the UIC School of Public Health. Their initial support was inspired by Lanny's son, Dr. Douglas Passaro, who was an infectious disease doctor and professor of epidemiology at UIC. After Doug's death, the Passaros, along with Dr. Sherry Nordstrom, who was Doug's wife, knew that the best way to honor his legacy was to support public health students doing global health work. Together, they created the Douglas Passaro Global Horizons Scholarship.
"This was a way for our family to honor Doug and to encourage others to join the fight to solve the many health challenges facing other countries who need our assistance. We hoped that some award winners would chose internationally focused careers but we knew that all of them would have an enriching experience," Lanny Passaro said.
Over the past 13 years, 45 students have benefitted from the Passaro Scholarship. Student scholars have traveled all over the world, participating in research projects that have impacted the lives of thousands. On October 4, 2018, many of these scholars joined members of the school's Founders Circle and Legacy Society to honor the Passaro family for their significant contributions to the Global Health Program. Dr. Robert Bailey, chair of the Global Health concentration, spoke to nearly 100 guests about the ongoing support and commitment that the Passaros have had over the years. "In 2012, the Passaro family challenged the school with a matching gift opportunity: if the school could raise $250,000 for the Global Health Program, the Passaros would match this. In less than 8 months, the school raised the money and met the challenge," Dr. Bailey said. Reaching this donor initiated fundraising challenge was the largest philanthropic initiative that the school had ever undertaken.
Raising $500,000 for the Global Health Program met the University of Illinois Foundation's requirements for a Named Professorship. Dr. Wayne H. Giles, dean of the school, spoke with the Passaros about using this support to endow a professorship in global health. "The Passaro Family Professorship in Global Health will allow us to invest these funds and provide permanent financial support to expand the Global Health Program," Dr. Giles said. "This is the first endowed professorship for the program and I look forward to recruiting a talented faculty member to advance the important global work of our students and faculty." Dr. Giles hopes to host an investiture ceremony for this new faculty position in the Spring 2019.
Alyssa Budoff (MPH '05) was a 2013 recipient of the Douglas Passaro Global Horizons Scholarship who traveled from New York to attend the reception honoring the Passaro family. As a student, she used the scholarship to participate in a disaster preparedness project in Haiti. "Receiving this scholarship absolutely prepared me for a career in global health, as I now work in the Refugee, Asylum and International Operations Division of the U.S. Citizen and Immigration Services in the U.S. Department of Homeland Security," Budoff said. "On behalf of all my fellow scholars, I can't thank the Passaro family enough for all you've made possible."
Modified on July 25, 2019