COVID-19 and Air Pollution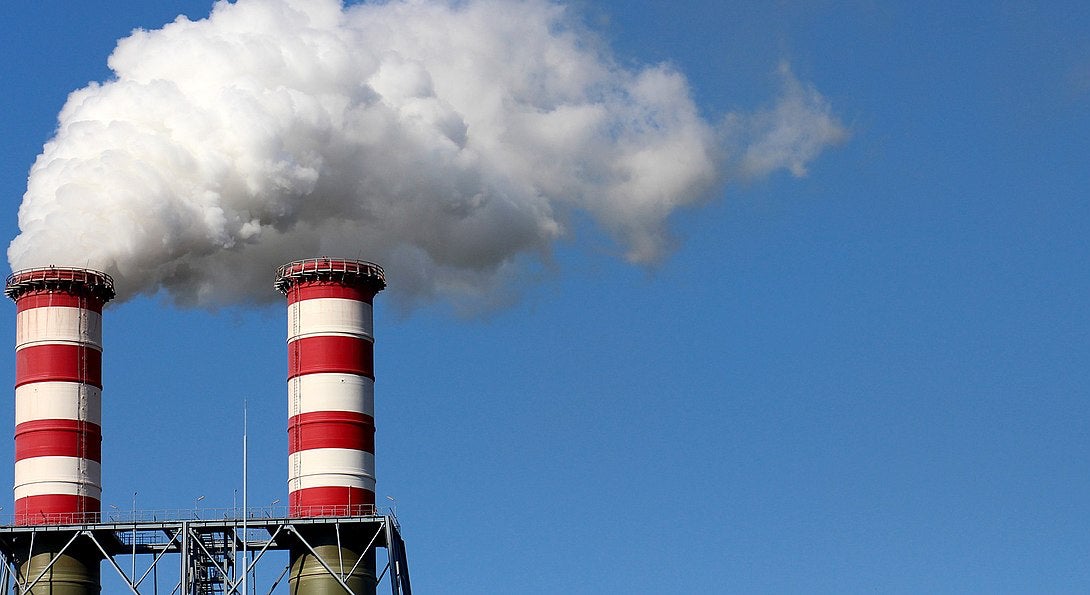 COVID-19 infection and air pollution have a complex relationship. On one hand, exposure to air pollution worsens mortality from COVID-19 and on the other, quarantining as a response to the virus has resulted in some of the cleanest air some cities have breathed in decades.
New evidence from researchers at Harvard University found an association between particulate matter 2.5 (PM2.5) and mortality rate from COVID-19.1 The study has not yet been peer reviewed or replicated. Nevertheless, researchers found that an increase of 1 ug/m3 in PM2.5 is associated with a 15% increase in the COVID-19 death rate. To put it in context, if Manhattan lowered PM2.5 by 1ug/m3 over the last 20 years, there would have been 248 fewer deaths as of April 4, 2020 when the total deaths were 1,905. The study controlled for population density, smoking rates, and poverty levels among other variables. So, this could be part of the reason there are more cases of COVID-19 in Cook County, where PM2.5 emissions are higher, than in nearby Lake County where emissions are not as high.1
PM2.5 is especially a pollutant of public health concern because the particles are very fine and can penetrate deep into the lungs and even the bloodstream. Exposure to particulate matter has been associated with decreased lung function; increased respiratory symptoms including coughing, difficulty breathing, and irritation of the airways; aggravated asthma; irregular heartbeat; and non-fatal heart attacks. Asthma, heart disease, and chronic lung disease are all risk factors for COVID-19 complications.2 Clearly, there is a direct link between exposure to PM2.5 air pollution and risk for more severe disease from COVID-19.
With quarantines mandated across the world due to COVID-19, sources of PM2.5 such as power plants, airplanes, and automobiles are not in as much use. Places like Los Angeles have seen a 40% reduction in particulate matter 2.5 emissions and people in the Indian state of Punjab can see the Himalayan mountains for the first time in 30 years.3 The reductions are only temporary though; in China, where air pollution is estimated to cause 1.6 million deaths a year, levels of coal burning are already back to pre-COVID levels since the quarantine has been lifted.4,5
The U.S. will likely experience the same increase as states loosen or lift shelter-in-place protocols, especially as the U.S. Environmental Protection Agency has recently relaxed rules on polluters due to COVID-19 and has lessened regulations on mercury emissions, toxic ash, and automobile fuel efficiency standards.6,7Businesses also might try to 'catch up' on production due to closures, resulting in even more emissions.
This is not to say that pandemics are good for human health or the planet, but we could be living through a time when people have a greater appreciation for what we put into the environment seriously affects our health and climate. As the economy changes and business are impacted, this could also be a time to reevaluate how to incorporate green practices and invest in green infrastructure in order to protect our health and the environment.
About the authors
Emily Szwiec is the coordinator of the Great Lakes Center for Children's Environmental Health.  This story was edited by Dr. Susan Buchanan, director of the Center.
The Great Lakes Center for Children's Environmental Health, representing Region 5 of Pediatric Environmental Health Speciality Units (PEHSU) through the U.S. Environmental Protection Agency and the Agency for Toxic Substances & Disease Registry. The Region 5 PEHSU is part of a national network of experts in children's and reproductive environmental health who provide medical consultation for health professionals, parents, caregivers, and patients on health risks due to natural or human-made environmental hazards. Call our hotline at (866) 967-7337 for questions about environmental exposures.
References
Wu, X., et al. (2020). Exposure to air pollution and COVID-19 mortality in the United States. Manuscript submitted for publication.
People Who Are at Higher Risk for Severe Illness. Retrieved April 28, 2020.
People in India can see the Himalayas for the first time in 'decades,' as the lockdown eases air pollution. Retrieved April 28, 2020.
Dutheil, F., Baker, J. S., & Navel, V. (2020). COVID-19 as a factor influencing air pollution? Environmental pollution (Barking, Essex: 1987), 263(Pt A), 114466. Advance online publication.
Rohde, R. A., & Muller, R. A. (2015). Air Pollution in China: Mapping of Concentrations and Sources. PloS one, 10(8), e0135749.
P.A. Weakens Controls on Mercury. Retrieved April 28, 2020.
P.A. to Roll Back Rules to Control Toxic Ash from Coal Plants. Retrieved April 28, 2020.
Modified on May 04, 2020