Clinician's international experience leads to new global health scholarship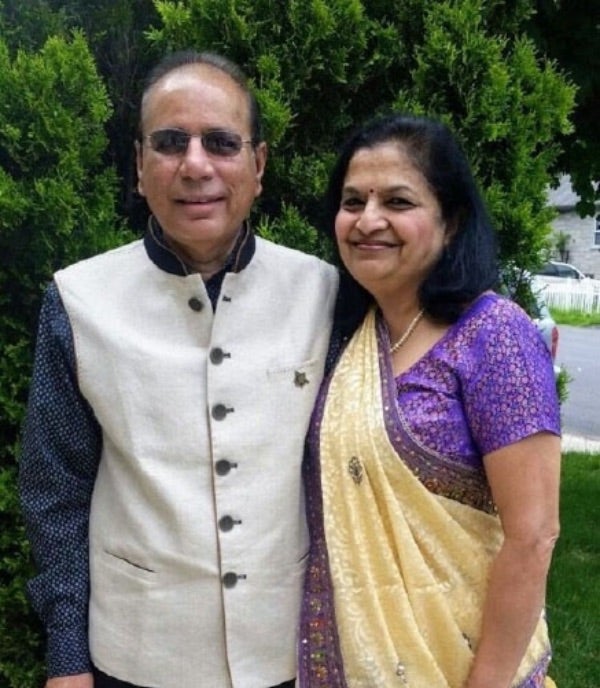 Many alumni who make the generous decision to endow a scholarship fund at the UC School of Public Health say they were inspired to give back for one of two reasons: because they were fortunate enough to receive financial support when they were a student or because of something powerful they experienced during their career. For Rajesh Parikh, MD, (MPH '95), both of these reasons factored into the decision that he and his wife, Nayana, made to establish the Dr. Rajesh and Nayana Parikh Global Health Scholarship Fund in early 2021.
Dr. Parikh completed his basic medical training in India, spending more than a decade there and in Africa engaged in community-based, clinical health care. During the early part of his career, he managed a private practice, a school-based clinic and served as a Government Medical Officer at the University Teaching Hospital in Lusaka, Zambia. As a clinician who treated individual patients, he started noticing the same people and families returing for care.  "I was getting tired of seeing the same patients and I asked myself 'what can I do?'"
When a chance to be involved in collaborative efforts to educate families and villages about prevention of infectionus disease, Dr. Parikh was eager to participate. He says he began to see immediate results, which piqued his interest in pursuing a degree in publc health.
Dr. Parikh had the opportunity to come to the U.S. when Nayana was offered a job as a Physical Therapist at MacNeal Hospital in Berwyn, IL. "The only school of public health I applied to was UIC and it opened my eyes to the city of Chicago and understanding the U.S. system of public health," he says. During his training, he was selected as a Community Research Fellow by the United Way of Chicago where he accomplished implementation of a citywide health needs assessment.
Because of his experiences in India and Africa, Dr. Parikh says he was always interested in global health. "As a student at UIC, there was only one course offered in international health. The students in class with me were all from different backgrounds but we all had an interest in international health." He was  very happy to learn that there is now a Global Health Program within the School of Public Health and it was a natural fit to establish a scholarship benefitting students enrolled in this program. "UIC was generous to me and so I wanted to give back. Providing students with the opportunity to pursue a degree in global health is the legacy I want to leave," he says.
His public health degree "helped me with my entire career," he says. After earning his MPH, he spent decades working with many community-based agencies and on various community-based clinical education projects. He retired as Vice President, Clinical Services and Workforce Development for the Illinois Primary Health Care Association in 2020.
Dr. Parikh says he has talked with many clinicians about the importance of pursuing a degree in public health. "Anyone interesed in pursuing a degree in public health should first look at what is motivating them to do so. Public health takes a long time to see results. You must have a lot of patience." Especially now, as the world continues to face the COVID-19 crisis. "Clinicians who have a public health degree are trusted more, so it's an important degree to get." Because of the generosity of Dr. and Mrs. Parikh, many students will now get to pursue a degree in public health with a concentration in global health.
Modified on November 15, 2021