Amicus Brief: Supporting Amazon Warehouse Workers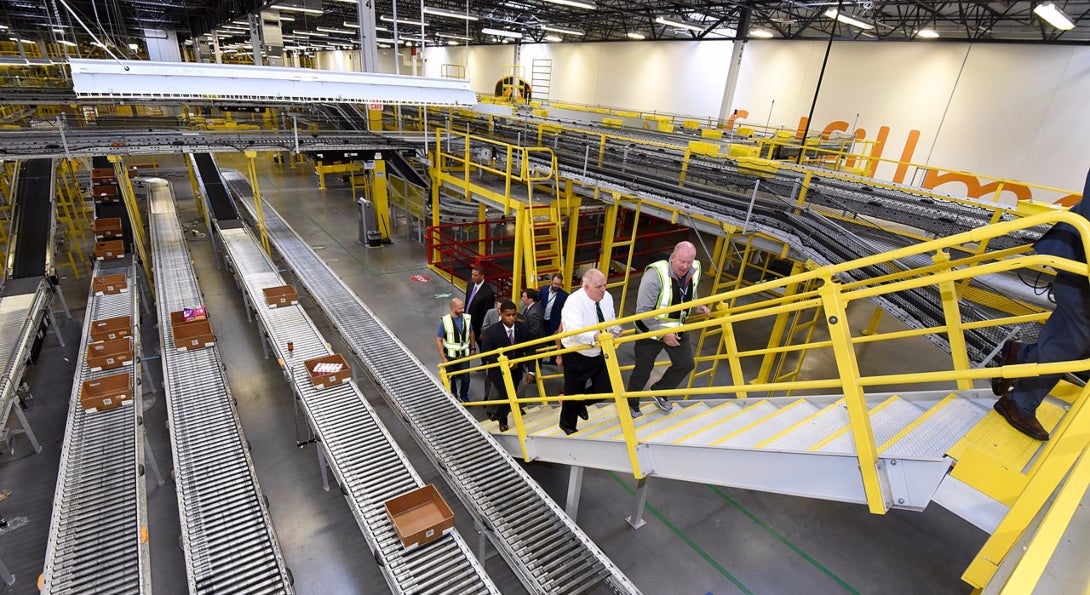 Amicus Brief: Derrick Palmer, et al., vs. Amazon.com Inc., et al.
Amazon's Staten Island center, known as JFK8, operates 24 hours a day, seven day a week and employs thousands of workers. The workers in the lawsuit, including a warehouse associate, a problem solver, a processes assistant and a robotics team member — along with some of their family members — claimed that JFK8 failed to comply with guidance from the U.S. Centers for Disease Control and Prevention, and argued that Amazon's productivity requirements prevent employees from engaging in basic hygiene, sanitation and social distancing. Their complaint charged Amazon with public nuisance, breach of duty to provide a safe workplace and failure to timely pay COVID-19 leave, and that the company failed to comply with state and federal public health guidance during the COVID-19 pandemic.
A nationwide group of occupational health physicians and public health experts, including SPH's Linda Forst, MD, senior associate dean, submitted an amicus curiae brief to the United States Court of Appeals for the Second Circuit in support of the plaintiffs' claims.
Preliminary statement
Almost every person in the United States has been affected by the COVID-19 pandemic. Many of us have lost friends or family members to this deadly and contagious virus. All of us have experienced interruptions to our work and social lives. Since the pandemic first hit in early 2020, employers, government officials, and all of us as individuals have had to make changes that balance normalcy and productivity with safety.
While everybody may be at risk of harm from COVID-19, this risk is not shared equally by all members of society. Certain workers are at greater danger than others. As Former Assistant Secretary of Labor for the Occupational Safety and Health Administration Dr. David Michaels noted, this pandemic is "the greatest worker health crisis in recent history."2 Indeed, for many essential workers, the primary source of COVID-19 exposure has been "their workplace, where workspace design precludes social distancing, personal protective equipment (PPE) is absent or limited, and sanitation and ventilation are inadequate."3
This brief examines the harm faced by workers whose jobs put them at increased risk of contracting, spreading, and dying from COVID-19. These workers include those who have jobs that cannot be performed remotely and that require close proximity to other workers, as well as those with inflexible paid sick leave policies. In particular, Black and Hispanic workers face a disproportionate risk of harm because of a number of longstanding structural inequities, including co-morbidities arising from economic and health deprivations, gaps in access to healthcare and paid sick leave, environmentally unsafe and overcrowded housing, and poor educational opportunities that limit career prospects, resulting in overrepresentation in essential jobs and other low-paying service work.
The warehousing industry—including Amazon's JFK8 facility—exhibits all of these features. As a result, it is imperative that warehousing employers adhere to national and local disease control mandates to prevent major workplace outbreaks of COVID-19 and subject employees, their families, and the communities in which they live to grave danger. By failing to examine the public health underpinnings of this risk, the District Court erred in its analysis of whether Plaintiffs-Appellants suffered special damage such that Defendants can be held liable for their creation of a public nuisance.
Modified on February 02, 2021