Alumna's work in international health leads to global health gift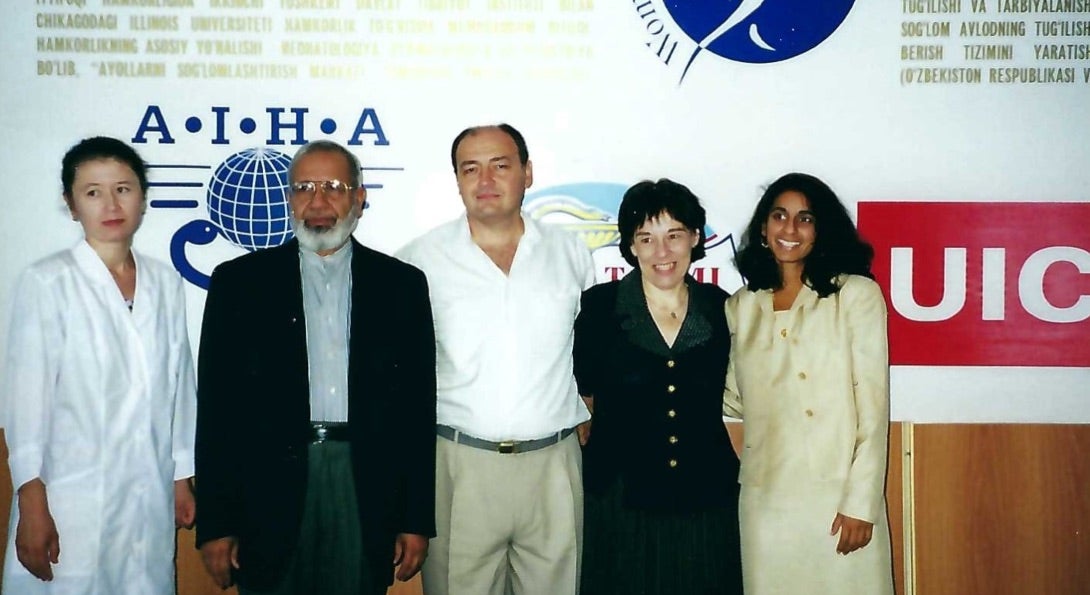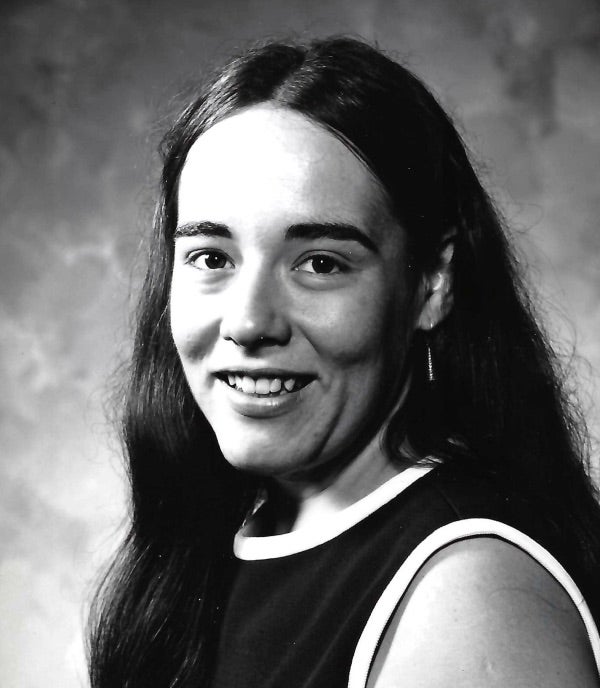 A person's early family life often plays a significant role in their outcomes later in life. Such is the story for Fran Jaeger (MPH '75, DrPH '85). As the oldest of five siblings raised by a widowed mother, Jaeger was fortunate enough to benefit from numerous academic scholarships and fellowships. She earned an undergraduate degree with a double major in art and social sciences, then went on to obtain a social work degree before ultimately earning two degrees in public health from UIC SPH. "I had a lot of education without ever getting into debt," she says and always felt it was "important to look out for other people who might not be able to afford school." As a long time donor to the School of Public Health, Jaeger decided to make a major gift to the school's Global Health Program as part of a Giving Tuesday Challenge.
As one of the first students enrolled in UIC's School of Public Health in the early 1970's, Jaeger was immediately impressed with the number of international faculty at the school. And by the time she worked on her doctorate in the 1980's, there were many international students. While there was no Global Health Program or concentration at the school at the time, she says she was fortunate to learn a lot about international health from her peers. She was one of the only part-time students as she worked on her master's, and this afforded her the opportunity to get to know more than one cohort of students. This led to her involvement with the new Alumni Association, for which she served as SPH's first President. Even to this day, as she spends her retirement in Arizona, she remains active in the alumni activities in that part of the country.
After earning her master's degree, "I felt there was a lot more I could learn about public health, so I went back to get my doctorate," she says. The school's Doctor of Public Health Leadership Programwas relatively new, so she was one of the first students to enroll and graduate with a DrPH degree. After finishing her DrPH, Jaeger worked as a consultant to develop programs in physical medicine and rehabilitation, while also serving as an adjunct faculty member teaching Health Policy and Administration courses.
In the late 1980's, Jaeger began working full-time in the UIC College of Medicine, serving 12 years as the administrator for the UIC Perinatal Center and Network. "I coordinated the delivery of high-risk maternal and neonatal services among a dozen affiliated hospitals, working closely with the Director of Perinatology and the Director of Neonatology. Dr. Dharmapuri Vidyasagar filled the latter position the entire time I worked as the Perinatal Administrator, and he was primarily responsible for getting me involved in medical education and public health initiatives in other countries—specifically, Poland, Lithuania and Uzbekistan," she says.
In 2001, while still working at UIC, she helped develop a successful application to the National Institute of Child Health and Human Development and thus became involved in the Global Network for Women's and Children's Health Research.  The Global Network involves research partnerships between U.S. universities or academic medical centers and foreign universities or research organizations. "For many years, until I retired, I had the privilege of working with the Principal Investigator for the Global Network award, Dr. Richard J. Derman, and a medical college located in Belagavi, Karnataka, India," says Jaeger. A now highly respected Women's and Children's Health Research Center, the team conducts, along with other Global Network partnerships, numerous studies designed to improve the health of mothers, infants and young children—especially in low- and lower-middle income countries.
Jaeger's passion for international health is what led her to an interest in supporting global health faculty and students. Over the years, she has watched her alma mater become a leader among public health schools and programs focused on global health. "Clearly the school is focused on providing students the opportunity to become involved in global health and being prepared to help with the health problems characteristic of low- and lower-middle income countries," she says.
Travel to other countries can be an additional and unaffordable cost for some students who would otherwise like to explore the field of global health. That is why I have decided that contributions I elect to make be applied to advance the global health program and provide assistance to students needing help to prepare them for careers encompassing global health.
Jaeger's generous gift is supporting the work of Dr. Caryn Peterson, research assistant professor of epidemiology, and her student worker on a project assessing the acceptability of a gender-neutral HPV vaccination program at the Ministry of Health in French-speaking West African countries. Jaeger's donation is also supporting Dr. Abhilasha Shrestha, research assistant professor of environmental and occupational health sciences, on a project in Kenya evaluating and monitoring the COVID-19 virus in wastewater and contaminate surface waters in low-resources communities. Jaeger is glad that both projects will hire a student worker to assist with these research projects. "If students are to become involved in global health work after completion of academic work, it is desirable that they have opportunities to gain first-hand knowledge and experience with both health problems and solutions relevant to countries outside the United States."
"We are so grateful for the support of Dr. Fran Jaeger," says Alyson Lofthouse, Assistant Dean for Global Health. "Her contribution to the program not only facilitated the expansion of our global health research portfolio, but also supported students by providing an opportunity for them to engage in global health work. We couldn't be more thrilled about this new collaboration."
After a long and successful career in public health, Jaeger is pleased to be in a position to support the next generation of public health professionals. "Public health professionals need to appreciate what can be done in terms of prevention to keep as many individuals associated with a population healthy. Such a professional also needs to appreciate what can be done to remove barriers to good health and promote policies and programs that ameliorate health problems that affect large numbers of individuals within the population," she says. With Jaeger's help, UIC SPH is in a much better position to support students to go out into the world and do just that.
Modified on February 08, 2022