Alumna recognized as one of Abbott Laboratories' top scientists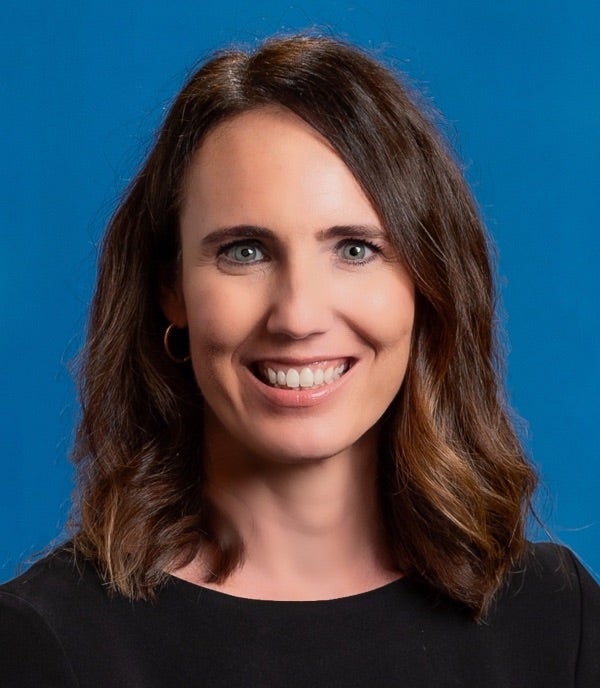 In the development of new medical devices, the role of statisticians is often overlooked.  SPH alumna Susan Gawel's work is adjusting those perceptions.
As the director of biostatistics at Abbott Laboratories Diagnostics Division in Chicago's north suburbs, Gawel (PhD Biostatistics '10) oversees a research organization that is examining machine learning and big data in an effort to identify the next significant biomarker that can lead to earlier diagnoses of diseases.  Her leadership has been recognized with induction into the Volwiler Society at Abbott.  She is one of only five statisticians, and the first in her division, to have been nominated and who have won this award.
"This is recognition for the role that statisticians play," Gawel said.  "It's more than just a traditional statistician's position.  We really are embedded into the whole [product development] process, from early research and discovery, through formal development, clinical trials and submission and even during post-market surveillance."
The society comprises research scientists, engineers and statisticians who are recognized as experts in their field.  Selection requires a nomination to apply, examination of a career portfolio and several rounds of interviews.  A scientific governing board at Abbott votes on membership in the society.  Among Abbott's more than 100,000 employees, less than 100 have been inducted into the society.
At Abbott, Gawel works with research scientists to develop and study tests and therapeutics for a variety of clinical conditions.  When Abbott's business team notes an area of medical need, like the opportunity for a new type of blood test, Gawel's team examines medical data from people who have already experienced the health condition in question to detect any biomarkers or signatures that could be the basis of a new product.
She also leads connections with the regulatory side of product development, coordinating with FDA expectations for clinical study needs, how much data must be generated, how many sites are needed and other factors that are embedded into the research process early on.
During the COVID-19 pandemic, Gawel has pivoted to developing serology testing and studying the best uses for serology, antigen and PCR tests.
Gawel credits her years at the School of Public Health with building her background in epidemiology and clinical medicine to complement her expertise as a statistician.
"A lot of times someone with a statistics background does not understand what a medical professional is saying," Gawel said. "When people have an interest in biostatistics but do not have that medical/clinical connection or knowledge, it takes them a lot longer to understand our products."
Her leadership at Abbott will continue as Gawel works to immerse the next generation of early career statisticians in the public health and medical aspects of the company's work.
Modified on May 10, 2022