Alum Named Chief Engagement Officer for NIH Research Program
Story text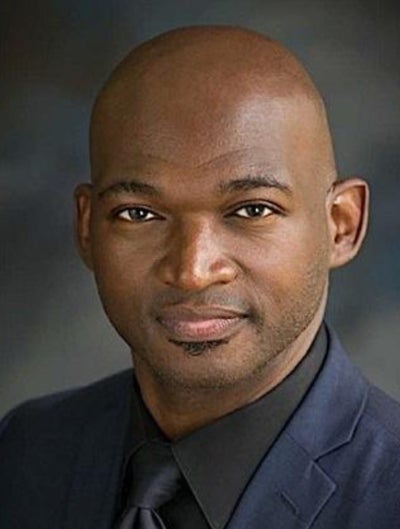 The All of Us Research Program at the National Institutes of Health has selected Karriem Watson, DHSc, MPH '10 in Community Health Sciences, as its new chief engagement officer. He will lead the program's efforts to foster relationships with participants, communities, researchers, and providers across the U.S. to help build one of the largest, most diverse health databases of its kind to study health and illness.
"Throughout his career, Karriem has successfully engaged diverse communities to bridge disparities and strive toward greater health equity," said Josh Denny, MD, chief executive officer of the All of Us Research Program. "Our participants are partners in this incredible journey. By sharing information about their health, they are equipping researchers with data at a scale and level of diversity that were previously unavailable. Karriem's expertise and vision for building meaningful, inclusive partnerships will help strengthen our participant community and advance our efforts to engage diverse populations nationwide."
Watson comes to All of Us from his role as associate executive director of the Mile Square Health Center, a group of Federally Qualified Health Centers in Chicago affiliated with the University of Illinois Hospital and Health Sciences System. He also served as the associate director of community outreach and engagement for the University of Illinois Cancer Center and as a research assistant professor in the UIC School of Public Health. Beyond his work with UIC, he has served as co-lead of the All of Us Engagement Core at the Meharry-Vanderbilt Alliance, cultivating positive relationships with the program's participant ambassadors.
He has served as a principal investigator on multiple projects including those funded by the National Cancer Institute, the National Institute on Minority Health and Health Disparities, and the All of Us Research Program. His expertise in community-academic partnerships is also supported in his role as board chair of the Community Campus Partnerships for Health. His contributions have earned him recognition by the Chicago Urban League, American Heart Association, LUNGevity Foundation, and others.
During the COVID-19 pandemic, Watson played a leading role in UIC's efforts to expand COVID-19 testing to Chicago communities facing barriers to access.  UIC's drive-through testing site aimed to serve Mile Square's 41,000 patient base.  Most recently, he was part of a group of UIC faculty who earned grant funding to implement free rapid diagnostic testing for COVID-19 in vulnerable Chicago communities and perform genomic sequencing on the samples to identify variants.
Selected quote
My experience with citizen scientists has shown the power that comes from building real community engagement in biomedical research.  These collaborations open up our understanding of health by broadening our perspectives and better addressing community needs.

Chief Engagement Officer, All of Us Research Program, National Institutes of Health

|
Story text, continued.
At All of Us, Dr. Watson will lead the Division of Engagement and Outreach. In this role, he will oversee the program's strong network of community partners, participant ambassadors, and research organizations with a focus on engaging people and communities who have been left out of medical research in the past and inviting them to help drive new biomedical discoveries. All of Us aims to reflect America's rich diversity in its participants, including groups that have been historically underrepresented in biomedical research. With a robust and growing set of data generously contributed by participants over time – through surveys, electronic health records, biospecimens, wearable technologies, and more – the All of Us research platform will support researchers from different backgrounds to make discoveries that lead to new prevention strategies and treatments for foundational health challenges.
Modified on August 19, 2021