Addressing precarious employment during the COVID-19 pandemic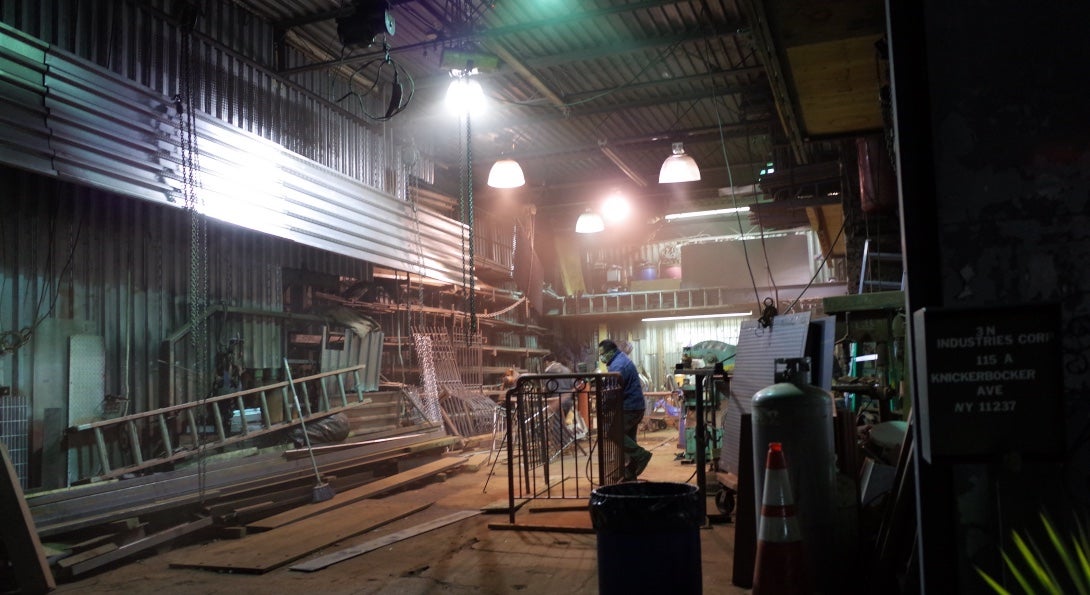 Story text
The COVID-19 pandemic in the United States has illustrated the reality that many workers have no choice but to work for survival.  Researchers from the UIC School of Public Health and their partners are responding with strategies to protect the health of workers in precarious jobs.
Before the pandemic, faculty and staff with the UIC Center for Healthy Work completed an action research study on capacity building for policy, systems and environmental change that addresses precarious employment.  Their findings are published in the journal Health Promotion Practice and include an epilogue that applies their findings to the realities of the pandemic.
The authors recommend three broad approaches for public health and healthcare organizations:
Engage with workers to understand their lived experiences and the implications of work on health
Reassess public health's role and take action to protect worker rights, health and safety through agency authority or influence
Build collaborative relationships with worker advocacy organizations to affect policy and systems change
The epilogue notes that interventions toward precarious employment during COVID-19 must recognize both the minimal wages precarious employment provides, lacking sick leave and benefits, and the threat of dismissal for the failure to report to work.
Selected quote
When you're making a low wage, you're just surviving…wellness is not even on your mind, it's survival.
Story text, continued.
The epilogue continues to note that precariously employed workers are at a particular risk, and public health agencies have a unique opportunity to support them. Workplace guidance and interventions have been largely voluntary during the pandemic.  This has left enforcement for worker health and safety protection to state and public health departments, which are already overburdened responding to the public health crisis.
The authors recommend an expanded role for public health in educating and enforcing worker protections. For example, public health agencies could build worker-centered guidance for business re-openings.  Public health practitioners can also advocate for policies that would mitigate the imperative to show up for work despite personal and family illness; hazard pay, paid sick leave and access to healthcare would provide workers desperately needed flexibility in the pandemic.
The epilogue recommends action research as a key tool to build partnerships between public health and the labor sector to develop strategies that address precarious employment.  UIC Center for Healthy Work's Healthy Communities through Healthy Work project is an exemplary model developed through this research.  The project aims to:
Identify and assess policies and initiatives that promote healthy work for those in precarious jobs and build upon and support existing and new strategies
Build intersectoral networks to further social change
Provide training and capacity building for organizations to identify pathways for healthy communities through healthy work
Overall, there is a need for public health needs to conduct research and develop strategies that build capacity and power precariously employed individuals and increases pathways into healthy and safe jobs.
About the authors
Christina Welter, DrPH '10, is the director of the School of Public Health's DrPH program and a clinical assistant professor of health policy and administration.
Elizabeth Jarpe-Ratner, PhD in Community Health Sciences '18, is a clinical assistant professor of health policy and administration and core faculty in the DrPH program.
Tessa Bonney, PhD in Environmental and Occupational Health Sciences '19 and MPH in Health Policy and Administration '16, is a research assistant professor of environmental and occupational health sciences.
Eve Pinsker is the director of research and evaluation with SPH's division of community health sciences.
Elizabeth Fisher is the deputy director of the UIC Center for Healthy Work.
Anna Yankelev, MPH in Community Health Sciences '19, is a strategic planning analyst with the Lake County (IL) Health Department.
Devangna Kapadia is the assistant director of the Policy, Practice and Prevention Research Center.
Marsha Love is the program development manager with the UIC Center for Healthy Work.
Joseph Zanoni, PhD, is a research assistant professor of environmental and occupational health sciences and core faculty in SPH's undergraduate programs.
Modified on April 15, 2021