Global Health Seed Fund Projects
Learn more about our projects.
Protecting the health of migrant workers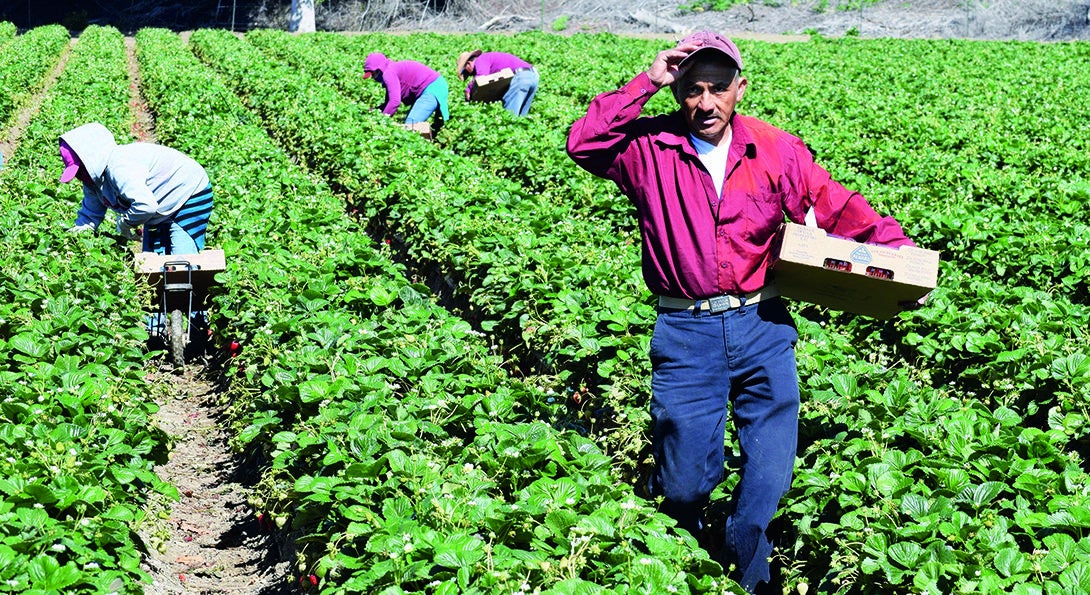 This project brings together efforts across the United States, Germany and the Netherlands.  Co-led by SPH's Linda Forst, MD, Senior Associate Dean, the project will:
assemble policy documents, news media, and public health surveillance data to inform the scope of the problem (migrant labor in the food supply chain during a pandemic)
build a list of government agencies, non-governmental orgnazations, labor unions, worker centers, federally qualified health centers and explore the communication network among them
adapt the Netherlands interview guide for the various "actors" (government agencies, NGOs, employers, worker advocates, workers) in preparation for seeking funding for a larger study.
Forst's work in the U.S. includes consulting with Illinois government agencies and food supply chain employers during the COVID-19 pandemic to inform guidance documents protecting immigrant workers in agriculture, meatpacking and restaurant settings. These workers may live in congregate housing with shared transportation to work, putting them at increased risk of contracting and spreading COVID-19 among co-workers and communities. Forst is also working with NGOs and federally qualified health centers that reach out to migrant farmworkers and immigrant temp workers around public health measures to reduce the spread of COVID-19.
Similar work is taking place at Radboud University in the Netherlands in collaboration with Rhine Waal University in Germany.  Co-investigator Tesseltje de Lange is leading a project to explore risks for labor migrants during the COVID-19 pandemic. She is conducting a policy analysis with colleagues at Rhine Waal University, public and private sector actors, workers and employers to catalogue immigration and labor policies in general and during the COVID-19 pandemic and how these have impacted immigrant workers in the meatpacking industry.
Evaluating the implementation outcomes of the roll-out of a comprehensive cervical cancer screen and treat program in two rural Senegal regions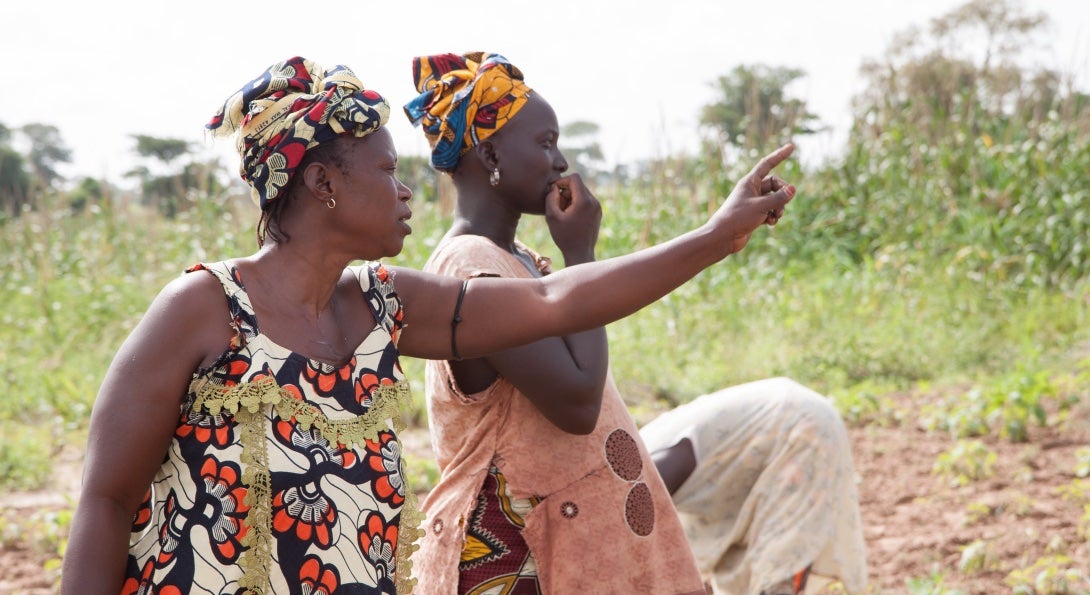 Due largely to low utilization of cervical cancer screening services, Senegal ranks 17th in the world for cervical cancer incidence. In 2018 Senegal finalized the Senegal National Standards and Protocols for the Screening of Precancerous Lesions of the Uterine Cervix. Through a Training of Trainers model, a cervical cancer screen and treat (CCST) program funded by Rotary International consisted of trainings across two regions to build capacity among healthcare personnel (administrators, midwives, and community health workers), provide equipment to support the screen and treat activities, and implement a referral system to advanced care for positive cases.
This project, led by SPH's Caryn Peterson, PhD, research assistant professor of epidemiology, Andrew Dykens, MD, associate professor of family and community medicine, and Omar Gassama, MD, associate professor of medicine, aims to evaluate the implementation of the CCST program in two rural Senegal regions and to assess the readiness of neighboring regions to adopt the CCST program. The multi-level mixed methods research project will engage with research partners from the University Cheikh Anta Diop to evaluate the feasibility, acceptability, appropriateness, and sustainability of the CCST program in the Tambacounda and Kedougou regions and assess the organizational context, organizational readiness, and leadership capacity of two neighboring regions to adopt the CCST program.
Exploring the nutritional impact of the COVID-19 pandemic on young children in peri-urban Peru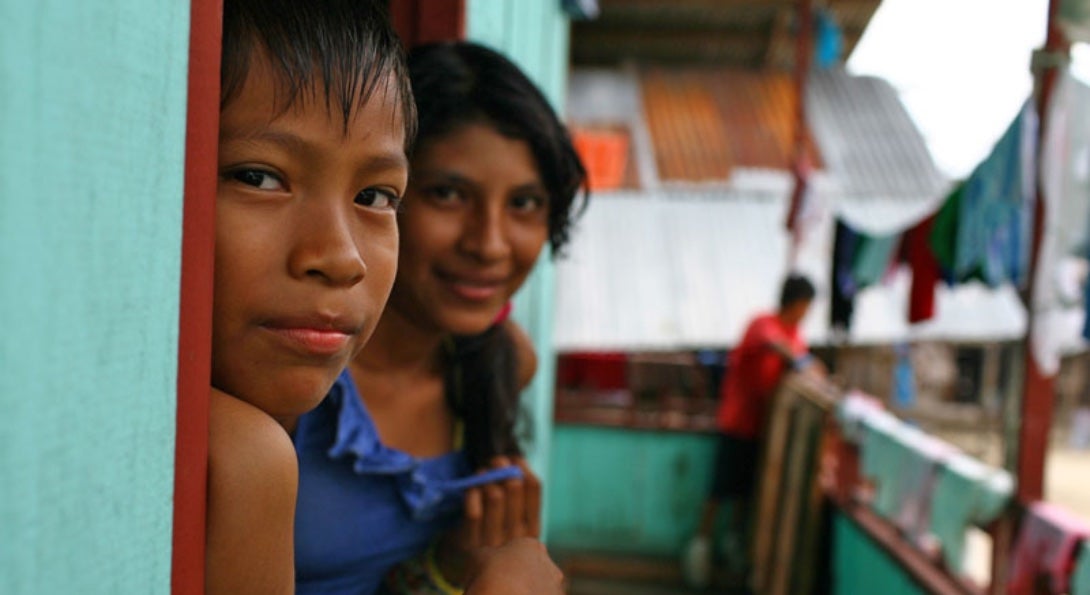 Over the past 18 months, Peru has experienced immense suffering due to the Covid-19 pandemic: strict lockdowns, social distancing measures, and loss of work in the informal sector have affected already vulnerable populations' ability to seek healthcare services and provide nutritionally adequate food to their families.
In this study, Jessica Rothstein, PhD, Clinical Assistant Professor of Community Health Sciences, will use mixed methods to examine the nutritional consequences of the pandemic on infants and young children in peri-urban Lima.
First, 200 households with a child 6-18 months will be visited to assess food insecurity, child growth stunting, and anemia rates. Data collected will be compared to those from a previous cohort study conducted with the same communities from 2016-2019 in order to provide estimates of the effects of the pandemic on these important health indicators.
Second, caregivers from a sub-set of these households will participate in in-depth interviews to explore their experiences feeding their children and the challenges they have faced since March 2020. Interviews will consider how economic factors, food access, the healthcare system, and social assistance programs have affected child feeding practices. Together, these preliminary data will provide basis for a future grant to explore strategies for mitigating the nutritional consequences of Covid-19 and its aftershocks.
2021-22 advanced projects Heading link
Providing financial support for research projects under way.
Assessing the acceptance and political viability of a gender-neutral HPV vaccine program among multi-level stakeholders in French-speaking West Africa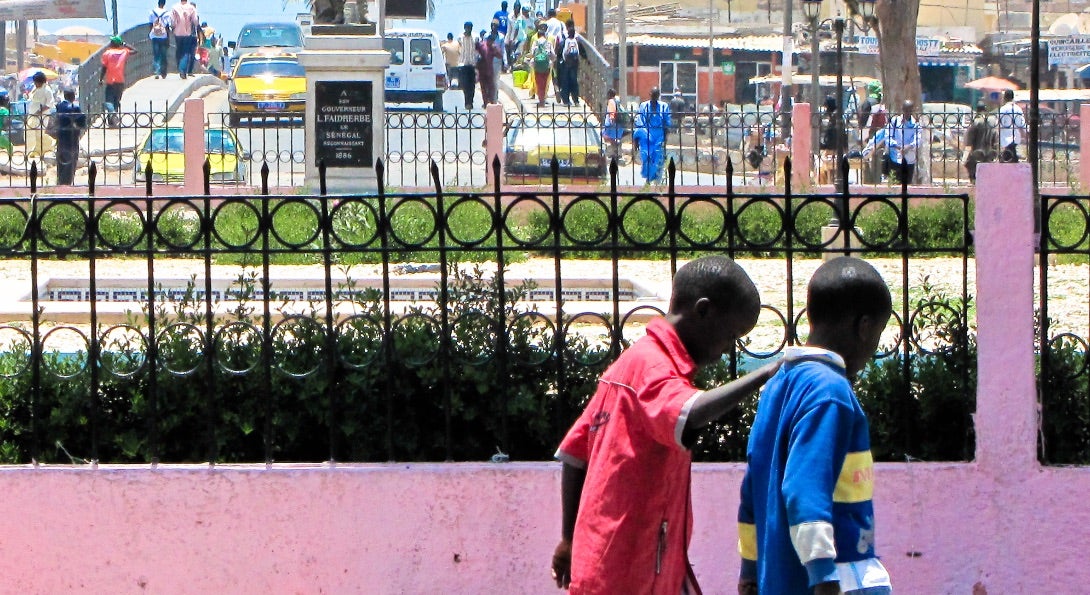 Cervical cancer is the fourth most common cancer diagnosed among women and remains the leading cause of cancer death in women throughout West Africa. The French-speaking West African (FWA) countries of Guinea, Mali, Senegal, and Mauritania rank 11th, 13th, 17th, and 34th in the world in terms of cervical cancer incidence.
The World Health Organization's (WHO) strategy for the elimination of cervical cancer includes a Human papillomavirus (HPV) vaccination target related to girls. Although boys are a secondary target, no programs in low- and middle-income countries have developed a gender-neutral approach to HPV vaccination similar to those in high-resource settings.
This project, led by Caryn Peterson, MS, PhD, research assistant professor of epidemiology; Andrew Dykens, MD, MPH, associate professor of family and community medicine; and Adama Faye, MD, MPH, PhD, University of Cheikh Anta Diop, Institute of Health and Development, aims to assess the acceptability of HPV vaccination for boys among stakeholders at multiple levels and determine the political viability of introducing a gender-neutral HPV vaccination program at the Ministry of Health level in FWA. By investigating the barriers and facilitators to vaccination for boys among key stakeholders they hope to inform the future implementation of HPV vaccination of eligible males in FWA and further inform the WHO's evolving HPV vaccination recommendations for vulnerable target populations.
Surveillance of SARS‑CoV‑2 in wastewater and surface water in Kisumu County, Kenya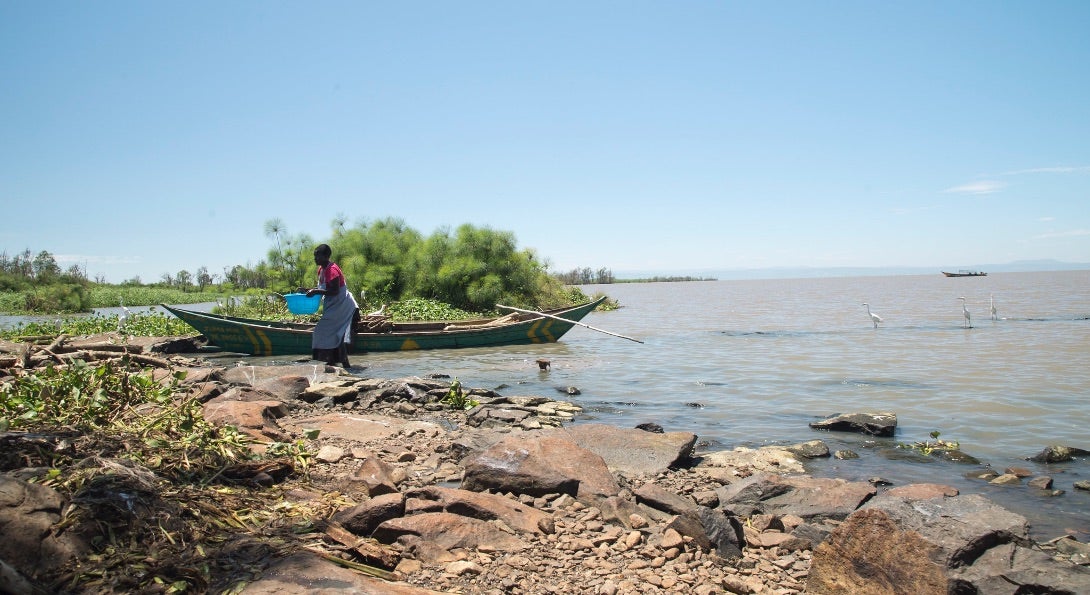 The goal of this research is to pilot and evaluate the monitoring of SARS-CoV-2, the virus that causes COVID-19, in wastewater and contaminated surface waters in low-resource communities in Kisumu County, Kenya. Led by Abhilasha Shrestha, PhD '19, MPH '13, research assistant professor of environmental and occupational health sciences, the project will share results with local public health authorities, which face numerous challenges in estimating the true disease burden of COVID-19 in their communities.
COVID-19 surveillance data, which relies mainly on testing symptomatic individuals in communities, substantially underestimates the true number of infected cases, particularly in rural areas. In Chicago, we have found that SARS-CoV-2 RNA can be detected in wastewater in areas thought to have low numbers of prevalent COVID-19 cases.
Because clinical testing for COVID-19 in Kenya is far more limited than that in Chicago, researchers expect to be able to identify communities that should receive targeted local support for COVID-19 control based on the results of wastewater testing.
Learn more about our projects.