Sep
18
2019
Organizationally Mediated Social Capital, Community Engagement and Medically Underserved Areas
Civic Engagement Lunch Talk
September 18, 2019
12:00 PM - 1:00 PM
Address
1603 W. Taylor St., Chicago, IL 60612
Sage Kim, PhD, associate professor of health policy and administration, will discuss the relationship between neighborhood characteristics and the distribution of federally qualified health centers (FQHCs) in Chicago. Her research explores how community organizations may mediate access to safety net services, and how recent state budget crisis and political conditions may affect ways that community organizations operate.
Lunch will be provided.
For accessibility accommodations, email ipce@uic.edu or call (312) 355-0088.
Speakers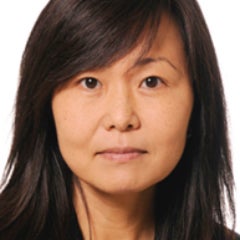 Sage Kim, PhD
|
Associate Professor of Health Policy and Administration
|
UIC School of Public Health