Apr
22
2021
Global Health Earth Day Event
As the US re-enters the global fight for the planet, what is the current status and what have we missed?
April 22, 2021
12:00 PM - 1:30 PM
Address
Chicago, IL 60612
US policy in the Trump administration often played down the effects, if not the legitimacy, of climate change, but the new Biden administration is building a stronger focus on climate issues.  Join SPH's Global Health Program for this annual event featuring experts from across the world working on the ground to address the future of climate change.
RSVP
Speakers
Diarmid Campbell-Lendrum
|
Coordinator, Climate Change Unit
|
World Health Organization
Diarmid Campbell-Lendrum has a PhD from Oxford University is on the ecology of infectious disease and public health, and he has worked on climate change and health for 20 years.  He has played key roles in the development of the first quantitative estimates of the overall health impacts of climate change, resolutions of the World Health Assembly, the first three WHO global conferences on health and climate, and the expansion of WHO's climate change and health program, which has now provided direct support to over 30 low- and middle-income countries.  Diarmid is the author of over 80 journal papers, reports and book chapters on the ecology and control of infectious disease, and on the health implications of global environmental change. He is a lead author of the Intergovernmental Panel on Climate Change (IPCC) Special Report on Extreme Events, the health chapter of the Fifth Assessment Report of the IPCC, and the first health report to the UN Climate Negotiations.
Annie Leonard
|
Executive Director
|
Greenpeace USA
Annie Leonard was born and grew up in Seattle.  She attended Barnard College in New York, and earned  a graduate degree from Cornell University in City and Regional Planning.  She  began working with Greenpeace on a campaign to ban international waste dumping, traveling around the world to track garbage and hazardous waste sent from developed to less developed countries. "I was sneaking into the factories where it was being disposed, interviewing the workers, taking hair samples and soil samples to prove the environmental health harm," she later explained  This information was an important building block leading to the 1992 Basel Convention, an international treaty to protect less developed countries from the dumping of hazardous waste by transnational corporations.  Leaving Greenpeace she was a founder (along with Bobby Peek) and then coordinator of the Global Alliance for Incinerator Alternatives, and with Charlotte Brody, a nurse from North Carolina and Gary Cohen and others, founded Health Care Without Harm.  Leonard is probably  best known as the creator and narrator of the animated documentary about the life cycle of material goods, The Story of Stuff (2007) and  wrote a book version of the film, leading to many more similar films.  She returned to Greenpeace USA in 2014 as its Executive Director.
Bobby Peek
|
Founder and Director
|
groundWork
Bobby Peek has a Bachelor of Arts Honors from the University of KwaZulu Natal and an honorary PhD from the Durban University of Technology.  He serves as director of groundWork, a non-profit environmental justice service and developmental organization working primarily in southern Africa in the areas of climate and energy justice, coal, environmental health, global green and healthy hospitals, and waste.His environmental justice organizing began considerably earlier stemming from a lived experience of the effects of environmental injustice. He grew up in Wentworth in  South Durban, 143 meters away from the fence line of an Engen Petroleum facility. As a youth, he suffered from asthma as a result of the pollution billowing out of the petrochemical facility. During his university years, in collaboration with researchers from Michigan State University, he  undertook a research study on South Durban which he has  said  was pivotal and opened his eyes to the realization that even in post-Apartheid South Africa,  power needed to be challenged. In 1998, he received the Goldman Prize  for uniting the Durban communities against polluting industry in south Durban. He is sort after for advice by national and international organizations, and is an influential teacher of community organizing strategies in South Africa and globally.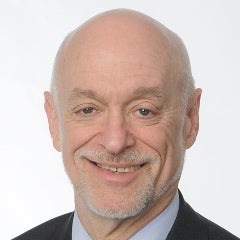 Moderator: Peter Orris
|
Professor and Chief of Environmental and Occupational Medicine
|
UIC School of Public Health and UI Health
Peter Orris' research and teaching have focused on international health care systems, the Cuban Health Care System, occupational and community effects of toxic chemicals, and more recently sustainable health care and climate change.  Dr. Orris has served as an adviser to many labor unions, corporations, and nonprofit groups.  Internationally, he has been a consultant to WHO, ILO, UNEP, PAHO, the Canadian Government, Greenpeace, and Health Care Without Harm, participating in the negotiation of three international environmental treaties – Stockholm Convention, the Strategic Approach to International Chemical Management, and the Minamata Convention on Mercury.  He chaired the Environmental Working Group of the World Federation of Public Health Associations from 1996 to 2018, and currently co-chairs the World Medical Association's Environmental Caucus.