Dean's Letter – Fall 2022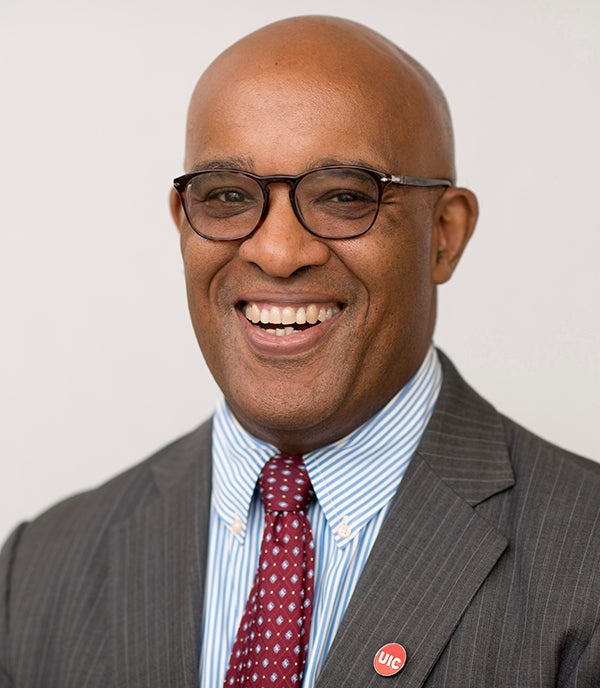 Over the past few years, a spotlight has been shown on the field of public health. Possibly for the first time ever, most people now have an understanding of the crucial role that public health plays in the safety of our global community. Despite a pandemic that touched the lives of everyone, we've seen tremendous innovation and communities coming together in ways that we haven't seen before. While there is clearly a lot more work to be done, I am confident that we will emerge stronger and even more committed to addressing health disparities and injustice. In this issue of Healthviews, our goal is to provide you with a sampling of the incredible work of the UIC School of Public Health community. Whether you are an alumni, donor or friend, thank you for your generous investment in and partnership with the UIC School of Public Health.
This year's cover story demonstrates our commitment to addressing climate change. Though climate change is a huge global challenge, public health professionals often perceive they do not have the knowledge or capacity to address it. We are actively working to change that. When we educate students and raise awareness about climate change, it benefits everyone.
I am very proud of the work being done through our Collaboratory for Health Justice. Under the leadership of Dr. Brenikki Floyd, our faculty and staff are working with local residents to build skills and systems to drive healthier living in Chicago area communities though the Citizen Scientist Certificate Program. The program seeks to empower individuals to embrace a more active role in public health decision-making by reflecting on their own lives and critically investigating the historical and structural factors that have shaped today's health inequities. You can read more about it in the Community Partnerships section.
I hope you'll take a moment to check out the Advancing Health section to learn about how private philanthropy is driving innovation and discovery at UIC. A new grant from the Chicago Community Trust is helping our PHAME Center address the lack of access to health data across Cook County, the EPA is funding our new Climate and Health Institute, and an anonymous gift from an alum helped establish a new scholarship for students interested in racial justice.
Lastly, you'll find updates on the accomplishments of alumni, faculty, students and staff in the Class Acts section. Announcements about job promotions, published articles and other celebratory news is sure to help you feel encouraged by all that is possible.
Here at the UIC School of Public Health, we remain committed to working with you to see continued progress in 2023 and beyond.
In good health,
Wayne H. Giles, MD, MS
Dean of the UIC School of Public Health