50th Anniversary Memories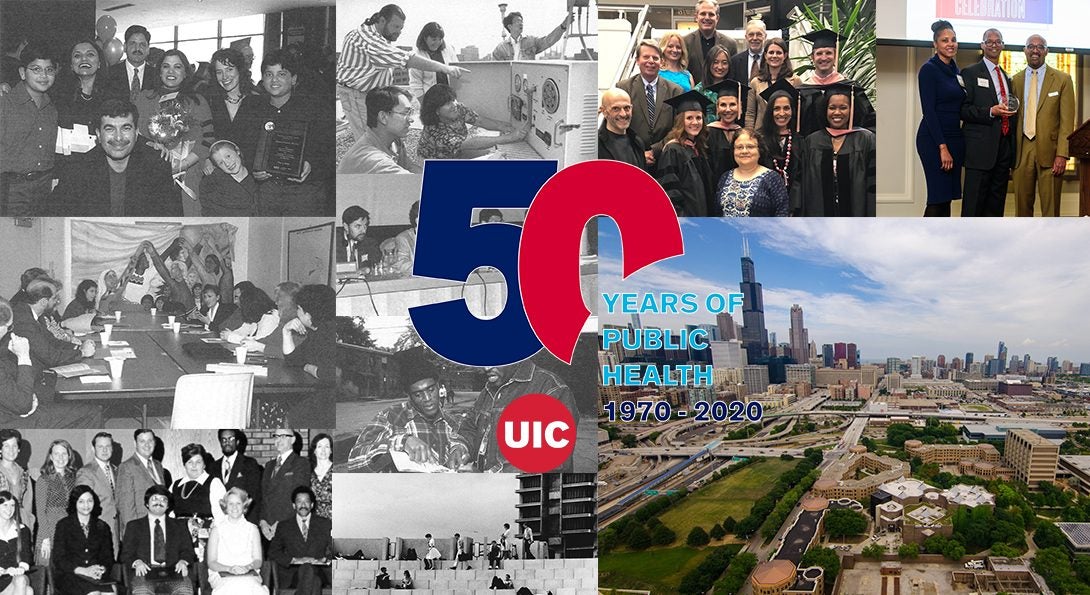 The University of Illinois at Chicago School of Public Health will be celebrating its 50th anniversary in 2020.  As a way to commemorate this special occasion, SPH is asking its alumni to share memories and photos of your time as a public health student!
Please note we may reach out to you for more information regarding your submission.  Content you submit may be published to the SPH website, social media pages and print materials as part of our 50th anniversary celebration.
We look forward to hearing from you!
Submit your stories, pictures and memories from your time at SPH